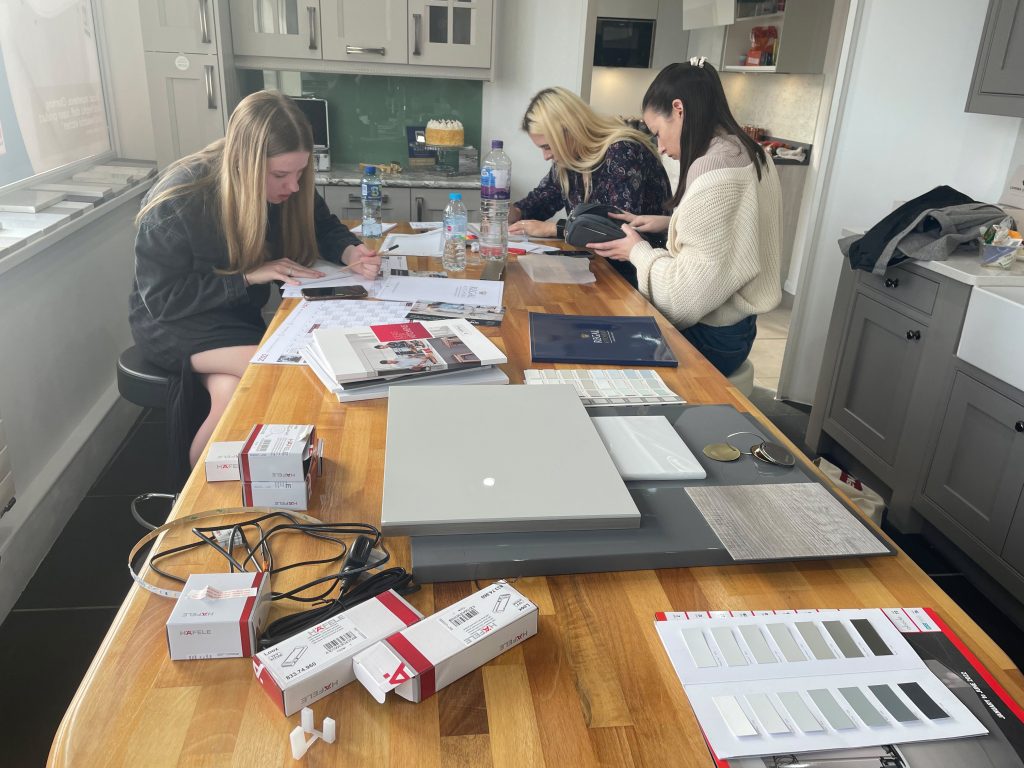 Regal Kitchens in Chelmsford hosted a workshop for interior design students from South Essex College with Häfele.
This is the third workshop Regal Kitchens has held for students. The session focused on lighting and how it can change the look of textures and colours used in a kitchen, including looking at the new Häfele Loox lighting range. After the lecture, the students were tasked to create a bright kitchen space with limited daylight.
Regal Kitchens is a Häfele's Studio Partner, and Matthew Lissaman, regional sales manager for Häfele, Jamie Mclaren, national accounts service manager and Chris Shine, sales manager – resellers, all led the workshop with Regal Kitchens staff.
Lissaman said: "The standard of work from the students was incredibly high, and it made choosing a winning concept very difficult. However, the winning team managed to follow the brief to the letter, showed a very good use of light and incorporated Häfele and Vauth Sagel's innovative storage solutions into their design.
"Lighting can often be overlooked when designing a kitchen, but it was clear from the day's presentations that the students really grasped the concept, and we hope they'll take what they've learnt forward as they develop their careers."
Regal Kitchens works with the College to take on work experience placements, and the retailer gives students many opportunities to get hands-on experience with their education at the showroom.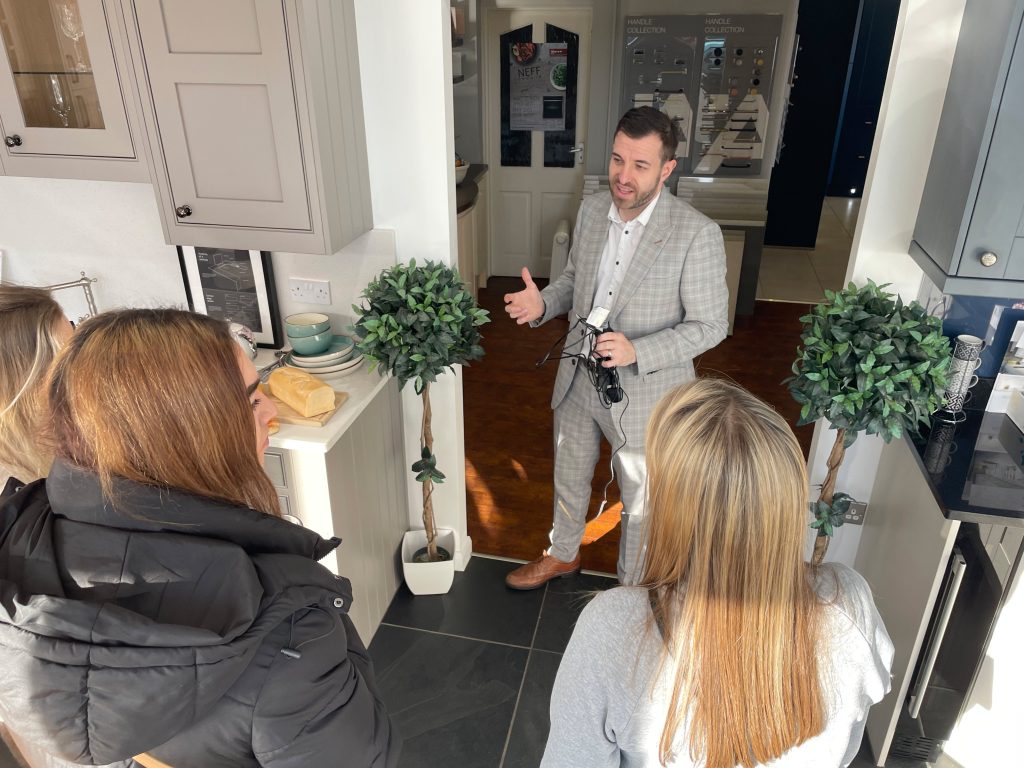 Emma Mcloughlin, business development manager for Regal Kitchens, said: "We were extremely impressed with the students and their designs. Their presentations to the group and our Häfele representatives were amazing, and it's easy to see that they are all going to do brilliantly well in whatever career they choose after their course finishes," said
Second-year student Alice Connor recently completed a two-week stint at the studio: "The placement gave me a real insight into what it's like to work in a studio. I learnt a lot in my two weeks from sitting in on customer meetings and shadowing members of the Regal team, but my biggest takeaway is I've definitely chosen the right career path. Now I'm excited, rather than a bit daunted, about what it will be like when I start my first role after graduating."
Dani Ellis, interior design course leader at South Essex College, said: "Our partnership with Regal Kitchens offers an opportunity for our students to have a first-hand experience with real life projects. This is a great opportunity to show the students the day to day running of a real project.
"The work experience provided by Regal Kitchens uplifts the students to participate in projects using their ideas and inspires them to put more effort into their university projects. We have constantly seen students that come back from working with Regal with different mindset and pushing for higher grades than before, and they fully immerse into becoming an Interior Designer. Working with Regal prepares our students to understand the industry and gives them inspiration to work as designers. It's been truly great having a local business being involved with our students."