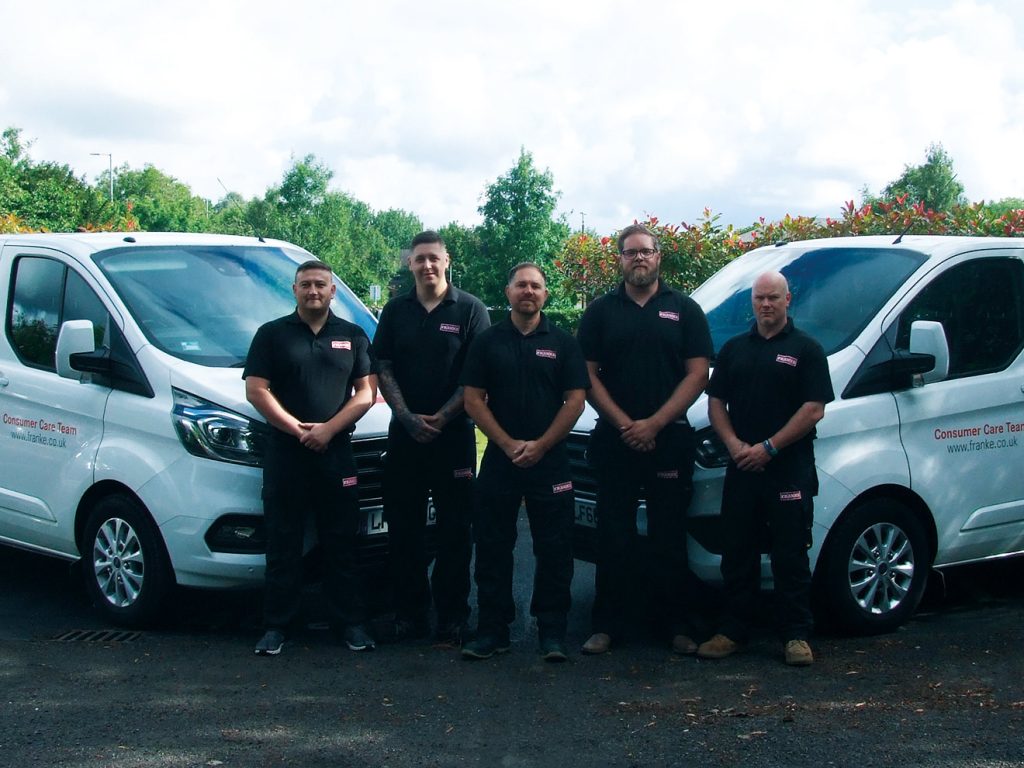 Franke has expanded its aftercare services with two new members of its field service team, five new vans for the team and plans to introduce an annual service package for customers of its instant boiling water taps.
The new staff will help the brand have a wider reach for its aftercare services for customers that require technical support with their Instant Boiling Water taps, cooker hoods and Waste Disposal Units (WDU).
Tom Probert will cover the north, while Dylan Smith's area will be the South-East of England. As well as the two new hires, Dan Weston has been promoted to field service team leader.
The after-sales package includes support from the customer care team that deals directly with customer enquiries. In addition, the product registration process means that customers will receive ongoing communications regarding their Franke product, including reminders to replace filters and other maintenance advice.
Jo Sargent, sales and marketing director at Franke, said: "We want to ensure that owning a Franke product is as easy and pleasurable as possible, so we have invested in the expansion of our Field Service team to provide wider coverage across the UK for customers experiencing issues with any products that are out of warranty.
"The investment in the team, new vehicles, and planned service package reflects our ongoing commitment to providing our customers with the very best aftersales service possible."
The team Field Service team has five members, including Nathan West and Stuart Reid, who will be responsible for visiting customers' homes to support or carry out repairs. Plus, it will help retailers in their showrooms to advise on any technical and maintenance enquiries.