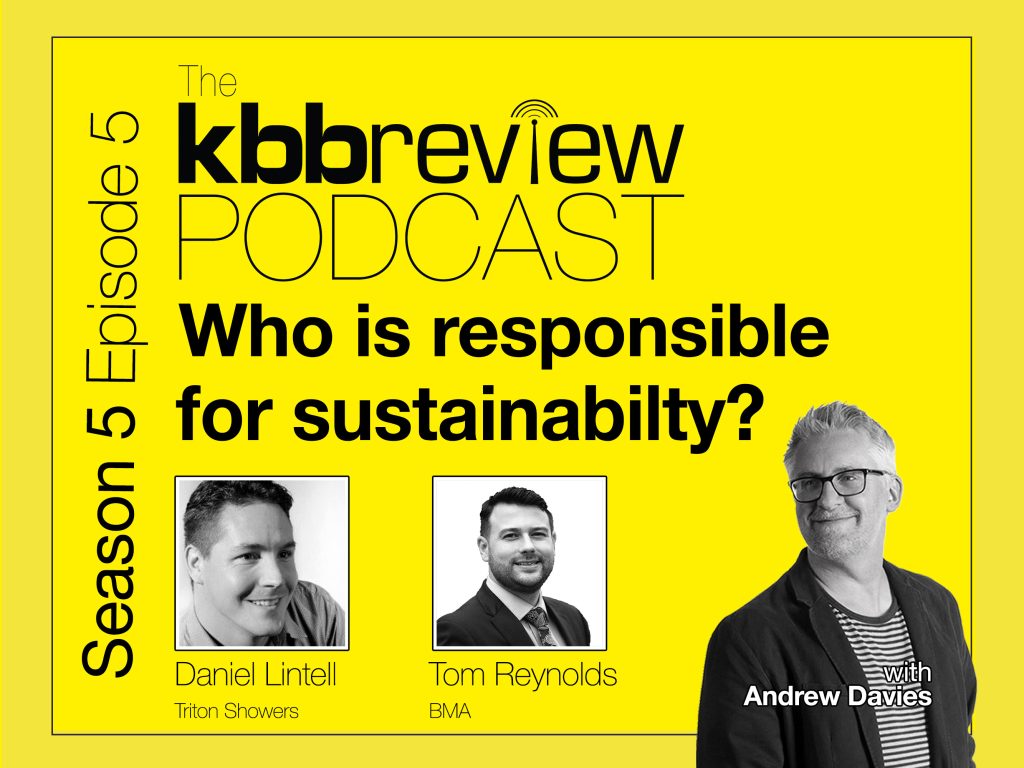 Welcome to The kbbreview Podcast, this is episode 5 of season 5 and your host as always is Andy Davies.
This week we're talking about sustainability in the bathroom – no, wait, don't switch us off, I promise it's really interesting!
You see, that's the problem. We all know how absolutely crucial it is that there is a global effort to tackle climate change but this industry is really struggling to engage pretty much any retailers or, indeed, end consumers in the movement.
It just seems that when they're buying their dream kitchen or bathroom they want they want, and therefore their retailer will happily sell it to them.
And that's particularly acute in the bathroom, the room with the biggest domestic impact on the environment thanks to the water use and the energy it talks to heat it. A recent survey from the Bathroom Manufacturers Association or BMA showed very acutely that consumers AND retailers think the responsibility for sustainability lies firmly with the manufacturer.
So is that fair? And if it is, what can the manufacturer do to engage retailers and consumers?
We're talking it all through with BMA CEO Tom Reynolds and Dan Lintell, the sustainability manager at Triton Showers.