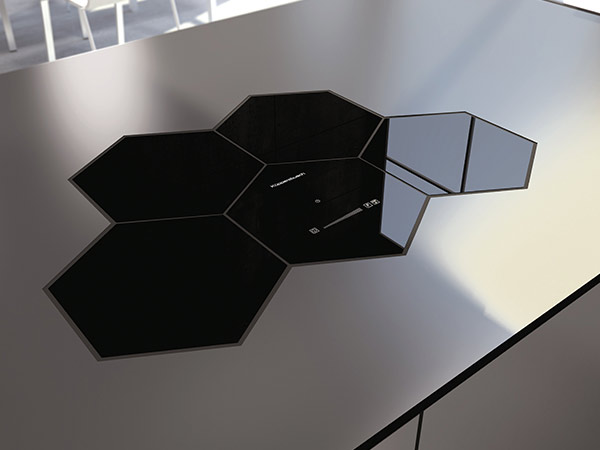 The new Honeycomb induction hob from Küppersbusch is an eye-catching design with its frameless black hexagons.
The K-Series 8 – EKWI 3740.0S hob can be configured in various styles to suit the client's needs.
It has 11 power levels with sensor touch controls and boasts two unique features – a predefined 70ºC to avoid pans boiling over and a 'stop and go' button that pauses all cooking.
Tel: 01922 698000