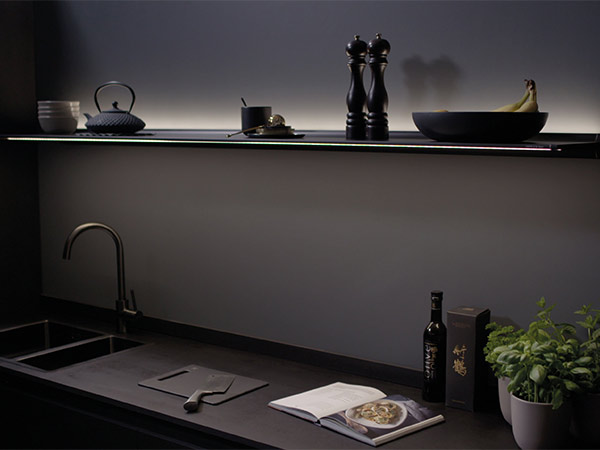 Novy has acquired Dutch designer lighting manufacturer Jansen and de Bont, bringing lighting solutions to its portfolio.
The new Novy Lighting PRO collection offers a variety of touch-free, gesture-controlled poducts in three main types: wall, pendant and shelf (pictured).
The colour of the light can be varied to change the mood and it comes in a range of sizes from 900mm to 1,800mm.
Tel: 020 7866 2493