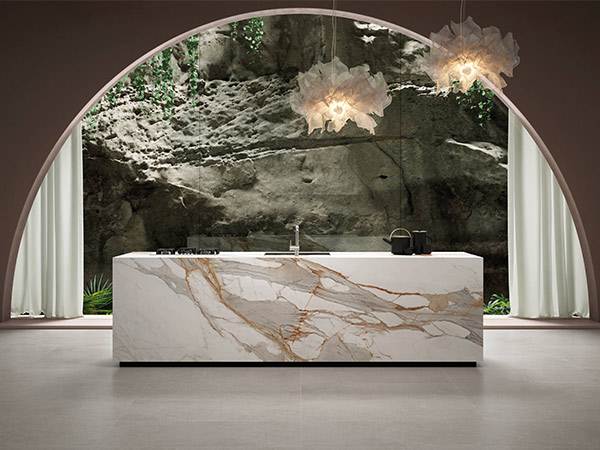 CRL Stone has introduced two new styles to its Ceralsio range of ceramic surfaces.
The Macchia Vecchia colourway (pictured), has a natural polished finish with distinctive gold veining.
In contrast to the marble-effect Macchia Vecchia, Allure Black is a dark stone-inspired ceramic surface with a light silvery grey veining that runs throughout its chocolate brown background. Both surfaces require no sealing. 
Tel: 01706 863600