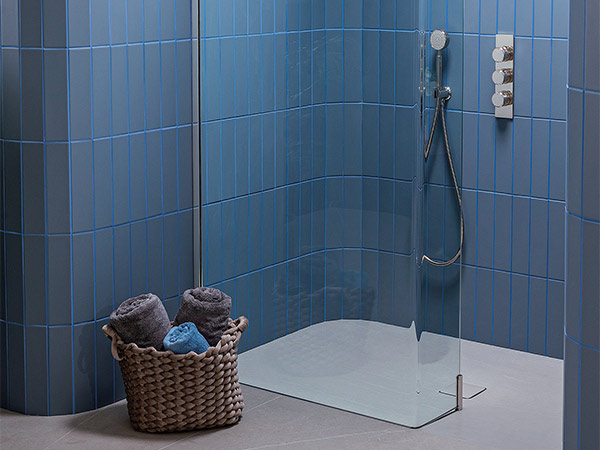 Matki has launched a new shower screen with a curved edge.
The EauZone Radius-20 has a minimalistic look with a frameless design. Installation of the screen done by an adjustable floor bracket that is safe to position on shower trays or tiled floors.
The panel is 2,013mm high and has three finishes – blue tinted, satin and ultra black – as well as a range of three width options.
Tel: 01454 322888