This month our bathroom retailer discovers that even the best training can backfire in unexpected ways and explains why it is worth keeping a problems book
Staff training is so important to us and we love constant learning opportunities to grow and improve as a team. It fills us with joy when we hear staff repeat what they've been taught and it's like a big pat on the back for management.
That is when the staff get the terminology spot-on. But we learned recently that we are always only one slip away from a conversation meaning something completely different from what we intended, as one well-meaning showroom assistant discovered when trying to sell a marble tile with matching skirting and 'dildo' tile. In the training, we didn't spell it out and the whole time she thought a dado tile was actually called a dildo tile.
Do you guys have a problems book? If you don't, we recommend you have one. It's where we note down any client niggles and it prevents us forgetting something small that could turn into some-thing big.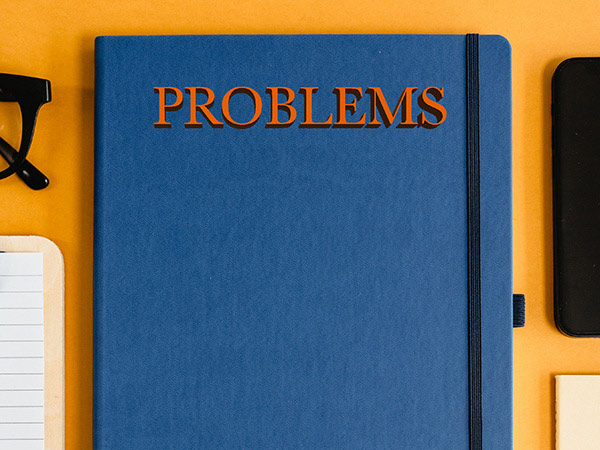 We'd recommend that you don't write 'problems' in massive letters on the cover, as we think we put off one prospective client when he came around the wrong side of the desk to grab a pen and saw our pretty thick and well-used book marked PROBLEMS in massive letters. Not what you want to see before you part with £20,000.
The book covers things like damaged tiles, shortages, scratches on products, etc. One example is a recent client who measured his own bathroom for us to supply tiles and a week after delivery reported damages.
This was already a red flag, as manufacturers never like to entertain damages a week later, but even more so when the photographs he sent us were of the tiles on the walls. The damages were chips and poor cuts made by the tiler.
Another instance of brazenness includes a bath that was damaged on the internal walls. This bath had been in for six to seven months when we received a photo of a hole in the side. As we looked at the photos, scratching our heads, the original installer phoned to say the client had called him to say their son had repeatedly whacked the bath with a toy and broken it.
Genuine manufacturing issues thankfully are few and far between, but issues created by distributors are sadly common. We have had more than one occasion where a box has arrived clearly from the depths of a rat-infested warehouse covered in dust and smelling like damp. If we need to return something and the box isn't in pristine condition, we are refused.
Next time we receive something that looks like it's been pulled from a skip, we will ask them to come and clean it up before we send it out.