Across Europe 41.6% of all sanitaryware sales were through bathroom and sanitary retailers with 27.2% through DIY stores, according to the latest data.
In a survey by German consultancy Titze of the top 10 European countries, e-commerce sites accounted for just 19.1% of the market in 2021, with the highest online sales volumes in the UK and Germany. The online market share is expected to increase to 26.3% by 2030.
The analysis looked at all market sectors, including retail, e-commerce and contract businesses in 10 European countries, which included Germany, Austria, Switzerland, the Netherlands, Belgium, the UK, France, Italy, Spain and Poland – a total market of 410 million people.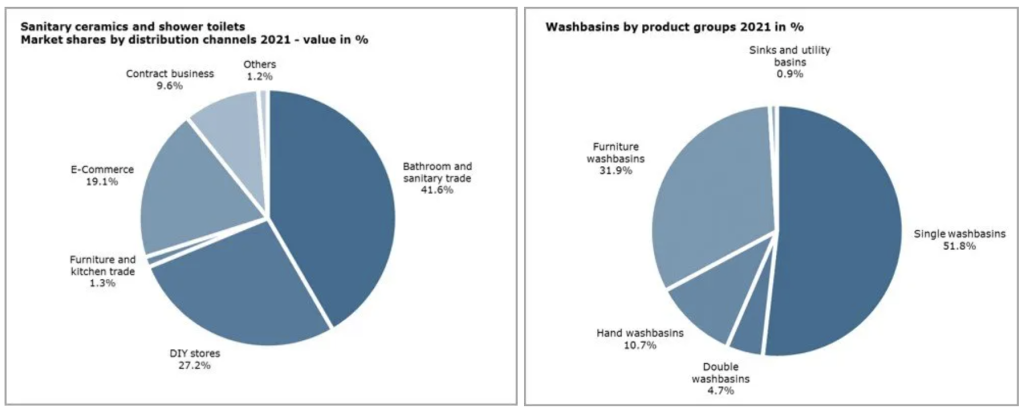 In Europe, almost 5.8 million toilets, wash basins and urinals were sold in 2021. The domestic market supply in the top 10 European countries of sanitary ceramics and shower toilets reached €3.4 billion (£2.88bn). The gross trade total at that time was more than €8.3bn.
Overall, Titze reports that the construction of residential new-builds will increase, but only slightly, although expectations for bathroom renovation projects are predicted to be significantly better.
The report revealed that conventional toilets account for 72.5% of the market and bidets follow at 12%.
In terms of shower toilets, each country prefers different types, but on average, but sleek integrated shower toilets hold the majority market share at 70.8%. Next are the universal shower toilet seats with 19.8.
Basin preferences favour single washbasins (51.8%), with basins integrated into furniture account for 31.9%, while more simple hand washbasins reach a market share of 10.7%.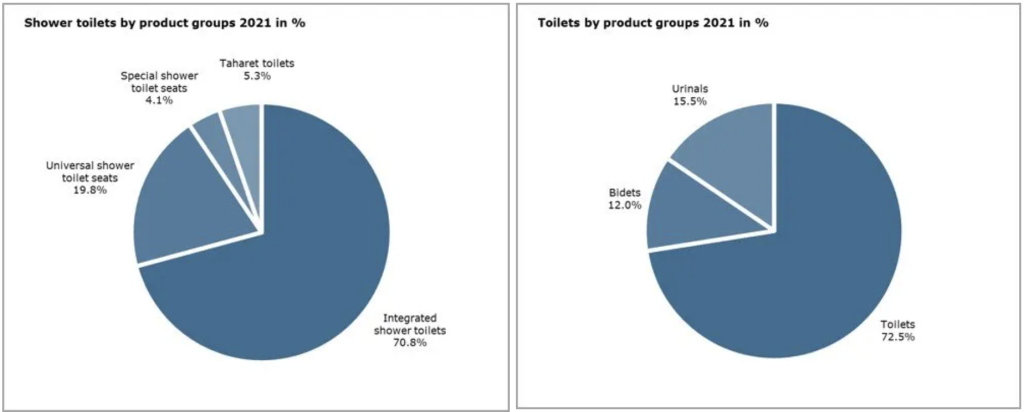 Listen to the latest episode of The kbbreview Podcast all about bathroom showroom design now. You can hear it below, on desktop, or on your podcast player of choice like Apple Podcasts or Spotify.