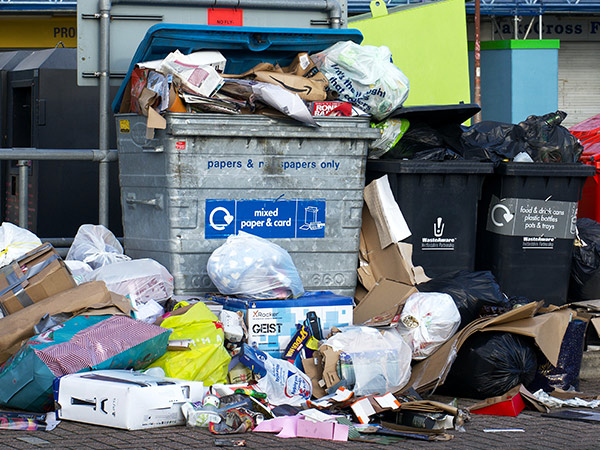 Nick McNally, owner of Kitchens by Nick McNally, said it is "disheartening and upsetting" to see Edinburgh covered in overflowing rubbish as bin workers are out on strike.
Industrial action by the Edinburgh sanitary workers started on August 18 as a protest against low pay rise offers. Strikes are set to continue until August 30.
The Unite and GMB unions organised the strike and refused the council's offer of a 3.5% pay increase. Members from 14 other areas in Scotland joined the strike on August 24.
McNally, whose showroom is in Leith, north Edinburgh, said: "It is disheartening and upsetting to see our normally extremely beautiful city transform into nothing short of a landfill site."
Although the strikes are affecting council workers, private waste removal for commercial businesses is still taking place. So, waste from showrooms or customers' houses can be removed as their projects are being installed.
McNally said: "We are fortunate that we have contracted a private commercial waste operator and have been unaffected by the council workers' strike."
Of course, all the bin strikes coincide with the Edinburgh Fringe Festival, where hundreds of thousands of people come to the city to attend comedy shows and events. McNally commented on the annual event: "The increased population, road closures and general volume of people on the streets certainly come with challenges. The residents of Edinburgh are accustomed to this over the month of August and we just get on with it."
Listen to the latest episode of The kbbreview Podcast all about bathroom showroom design now. You can hear it below, on desktop, or on your podcast player of choice like Apple Podcasts or Spotify.