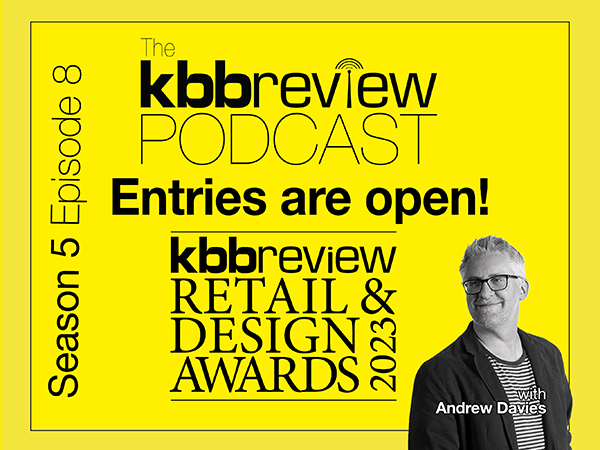 Welcome to the kbbreview Podcast, your host as always is Andy Davies and this is episode 8 of Season 5.
And it's a very special one because we're all about the launch of the kbbreview Retail & Design Awards 2023. Entries are now open, it's totally free and we've got categories for retailers, designers, installers and suppliers so there's something in here for everyone.
We're going to catch up with a few of the 2022 winners, answer some of the questions we get asked the most, hopefully dispel some myths and we'll give you our top tips for putting together a winning entry.
In other words, everything you need to know about the awards is in this episode.
Special guests: Chantel Elshout, Kenny Luck, Shehryar Khan and Neil Gokcen
For all info on the awards go to kbbreview.com/awards If you've got any questions at all about entering or booking your seats and tables, feel free to give Tracey a call on 020 8515 2113 or [email protected]
If you fancy finding out about sponsoring the kbbreview Retail & Design Awards 2023, contact Dean on 020 8515 2071 or [email protected]
Listen below, on desktop, or on your podcast player of choice like Apple Podcasts or Spotify.