'I don't call us a distributor anymore'

Bought by Crown Imperial in 2011, Waterline, which claims to be the UK's biggest kitchen distributor, is looking to expand its independent retail base. Sales director Rob Taylor tells Amie Filcher what it has planned…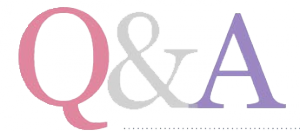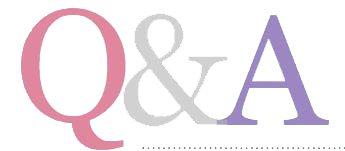 Q: Waterline became part of the Crown Imperial Group in 2011. How has the company been performing?
A: Because it's all one now, it's performing very well. It's got us to a point today, where the company is in magnificent shape. Our furniture, in my opinion, is as good as anybody's, if not better. In the same way there are fashions in terms of colours and trends with door styles, it's the same with brands of appliances, so people like Fisher & Paykel, Karndean for flooring, Maia and Minerva for work surfaces. We do the best brands at this moment in time.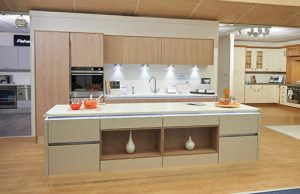 Q: Are you planning to expand the number of retailers you deal with?
A: Yes. It's about people that buy furniture from us at the moment, who then start to buy everything else we do – work surfaces, appliances and sinks and taps. More of the businesses we deal with have small showrooms, but they don't have warehouse or delivery facilities. So more and more of what we're doing is delivering direct to the consumer – and we're quite unique in that. We're also unique in that we're a furniture manufacturer, but also do everything else that goes with it. With all of the retailers we see, the common denominator is they're all independents and that's where our business is aimed.
We are all about the independent kitchen specialists. I've been doing this since I was 18, so I was one of the original three that started Waterline and the business has always been built on the relationships with people. All of these people I know, and I make it my business to know them. I always end any conversation with a 'thank you for the business that you give us, because it's very much appreciated'. Anyone that works with me has to do the same. It's important to be gracious in life, whoever you do business with.
Q: How is the market faring for you?
A: Business is getting better. Kitchens have got bigger. People don't just have a little kitchen anymore, they knock walls down and do all sorts of different things. And I think a lot of our customers are very busy, but for us to grow, we need more from the existing retailers and we need new businesses as well. We don't seem to have a problem in terms of attracting them.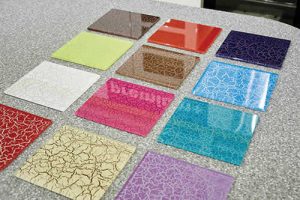 Q: Some argue that the distributor's role has become blurred. What is your view?
A: We're not a distributor, we're a furniture manufacturer that has three warehouses up and down the country that are full of all the other things that go with it. I don't call us a distributor anymore. There are certain words I ban with my sales force and that's one of them. I look at some distribution businesses now and I can sense that it would be difficult to maintain your levels of business, because of the way the market is changing.
Q: Is it difficult to still make money on brands?
A: We are doing our own brands. Our furniture is our own brand and it is the most important thing in our portfolio. In the first instance, we sell furniture to people and then we try to add things to that order.
I think with brands, it's always a challenge in terms of margins, but it is what it is. One of the reasons people buy from us is because we do what we say we're going to do and we have the stock. We have the money to be able to invest in the stock and that's a really important thing. If you look at the buildings we occupy up and down the country, we own every single one, without any borrowings, and that is a massive thing. That's something that has been worked at very hard within our organisation, so that we don't have big costs attached to our business. That's important, but stock is key. A lot of the time, there might be people out there that are slightly cheaper on a certain brand we carry, but it makes no difference if they haven't got it and we have. Waterline has built up a reputation over the past 30 years of offering very good service and doing what we say we're going to do.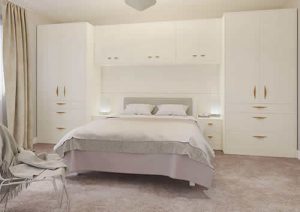 Q: What is the brand's strategy in the UK?
A: We work strongly on relationships. The big thing to say is that the people who have dealt with us, and have dealt with us for a number of years, trust the business. It's very well run – from the top to the bottom. We're very lucky to have the team that we've got.
From a retailer's point of view, it's very important that they know the financial stability of their supplier. If you've just put five displays in your brand new kitchen shop and then you get a letter to say your supplier has gone into administration, well that's one of those gut-wrenching feelings in life, isn't it? And nobody has that issue or worry with our organisation, because of the strength of it.
Q: What are your thoughts on the CMA investigation? Do you sympathise with suppliers who are simply trying to protect their showroom dealers?
A: It's a very controversial issue. I think about us and I think about our customers and our customers are independent kitchen retailers. We sell to them at a price. What they choose to sell at is down to them. I think there's a lot of that goes on, but I never think about that [restricting pricing]. There's only so much room in here [points to head] for so much stuff. I don't think about it.