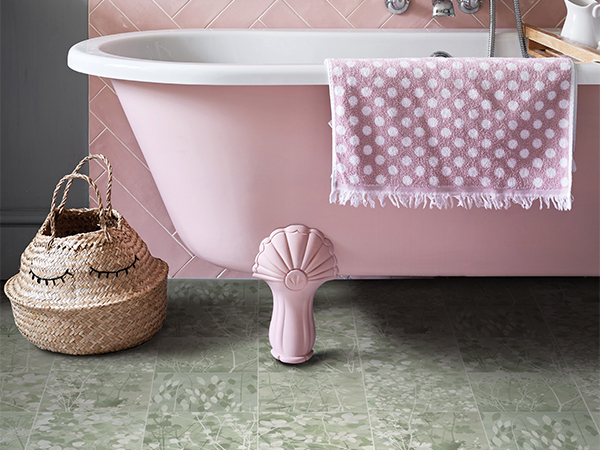 Clarissa Hulse and Ca' Pietra have collaborated to create a 'botanical' tile collection.
It has several sub-categories, including Jungle Hexagon, which has a matt finish with a mix of different leaf designs on a dark green background.
Next is Wild Botanicals, which has on smaller leaves and flora and comes in dark blue, light pink and pale green.
Finally, Willow has a subtle leaf design in blue, green or teal.
Tel: 01380 735885