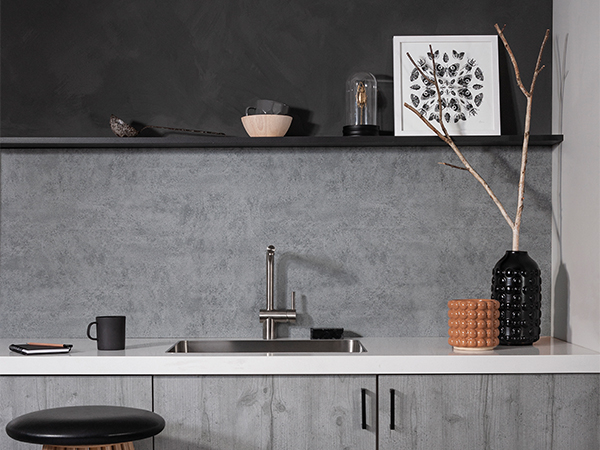 The new Concrete colourway from AluSplash has a subtle, textured look with a matt finish.
Made with aluminium and non-toxic raw materials, the surface provides a grout-free installation and can be used as a backsplash, incluzding behind the hob. The new finish has light and dark flecks, intended to mimic the look of real concrete.
It could be paired with various styles, including an industrial loft aesthetic.
Tel: 0800 171 2909