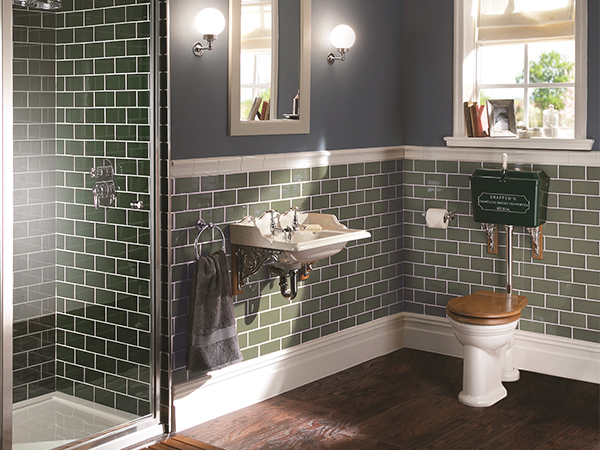 Thomas Crapper has a variety of tiles to choose from, including the field tiles pictured above that can be used in various styles, including brick or herringbone.
The 100 x 200mm tiles come in a range of seven colours, and there is even a branded tile with a large Thomas Crapper logo in the same shape that has the choice of real platinum or gold foil detailing.
The tiles are manufactured in the UK.
Tel: 01789 450522