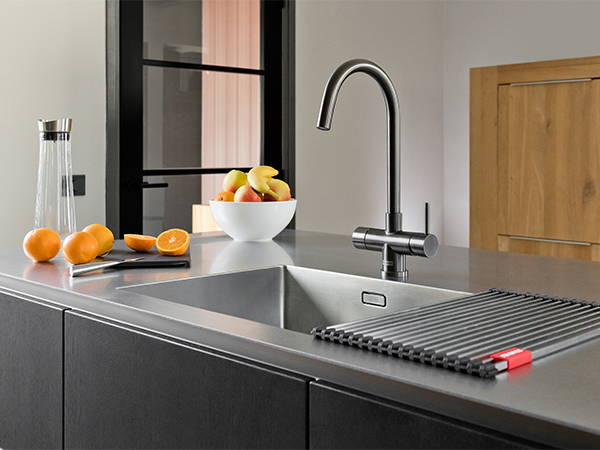 The Minerva 4-in-1 electronic tap from Franke has a new colourway as demand for deep grey brassware in the kitchen grows.
The Anthracite finish is a sleek, dark silver added to the current collection of shades – Champagne Gold, copper, Industrial Black and stainless steel. The Minerva comes in either Helix J spout or Mondial L spout models.
The 4-in-1 tap has the usual hot and cold settings plus filtered 100°C boiling and filtered cold water. It has a slim water tank that sits horizontally or vertically behind the plinth.
Tel: 0161 436 6280