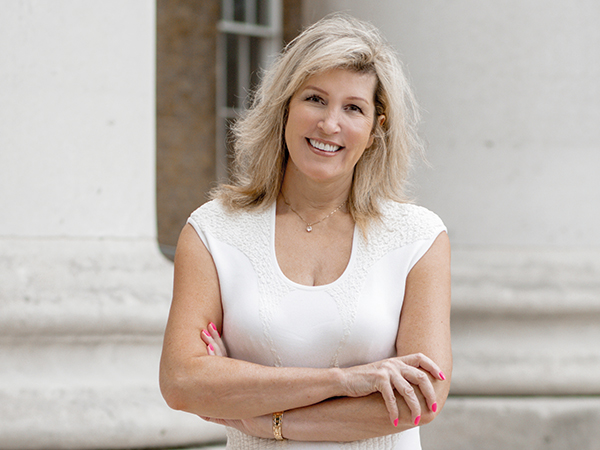 Vanessa Brady, founder and CEO of SBID, believes that the only way the KBB and interior design industries can thrive is by understanding each other's expertise and a more collaborative approach to design.
The Society of British & International Interior Design (SBID) is the professional accreditation body for interior design in the UK, and the CEO encourages interior designers to work with the KBB industry for residential projects.
Brady said in her recent opinion page in kbbreview: "I believe that a four-strong collaboration through the supply chain of kitchen and appliance manufacturers along with qualified installers and designers would help reduce industry complaints and increase the market size.
"In turn, designers can take on more projects and their outcomes would be less fractious with fewer errors, and they can do the part of their job that they enjoy. The kitchen industry should own the kitchen design and installation."
She explains why she sub-contracts the kitchen design in her residential projects to kitchen designers rather than handling the task herself. She said: "I have never believed that fitting a kitchen or designing one is anything other than a quietly concentrated, trained (and trained again) craft.
"I'm not saying that some designers can't do it as well as their other design tasks, but I am saying that as the most expensive item in the budget of most residential projects, it's best contracted out to those who do it all day long. I always say that in reverse, kitchen designers don't try to space-plan the house or source the furniture – they just do kitchens."
Looking at all the work that goes into a whole house renovation is about many different specialities with their legislation and compliance laws. Brady warns that a 'one-size-fit- all' business could produce errors, which is why she relies on different specialists.
When Brady ran her large design practice, there were always certain items that she subcontracted out. She explained: "Not only are the laws for the same products different when installed in a commercial space as opposed to a residential space, but a designer of residential interiors cannot possibly keep up with the building regulation and legislation required to perform each project without issue.
"So, when I had a large design practice and my own fit-out company, I always subcontracted out items such as the air conditioning, intelligent lighting and, controversially, the kitchen."