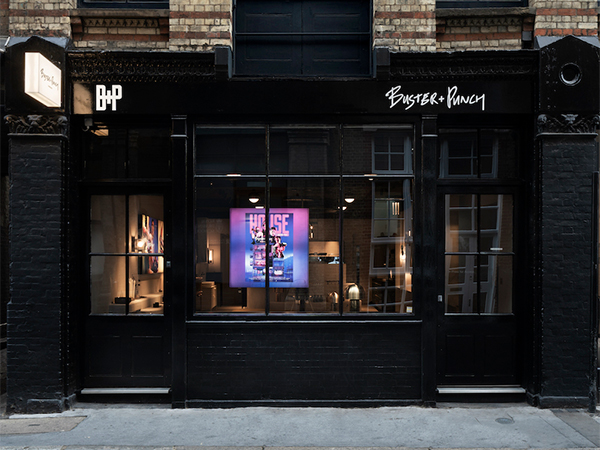 Hardware brand Buster and Punch has launched a new flagship showroom in Shoreditch, London. 
The showroom represents the brand with its bold and sleek interior. The displays showcase the full scope of Buster + Punch hardware, handles and lighting offering. It features the new Buster and Punch kitchen, new tapware, the new modular lighting range Forked and as-yet-unseen Cast Bathroom and Cast Hardware collections.
Located on 47 Charlotte Road, Shoreditch, the new space is near the original garage where founder and creative director Massimo Buster Minale first launched the brand nine years ago.
Commenting on the new space, Minale said: "I want people to understand that this is the foundation for Buster and Punch, for them to feel that energy and diverse set of influences that they can relate to when they're experiencing our products, whether it's for the first time or if they know us already. This is a physical embodiment of who we are."
The London space is the brand's second store, as its first was in Stockholm, Sweden, and both have similar showroom styles that reflect the brand. Minale said: "Each store is a capsule of inspiration for everyone who enters. Whether that's me, the team, or customers. Aside from the Buster and Punch collections, there's curated artworks, design, furniture."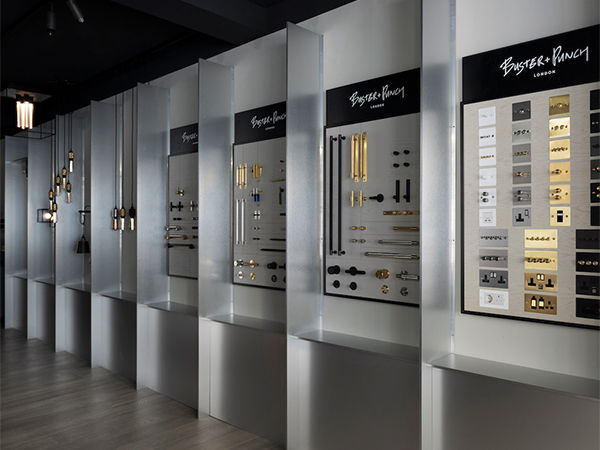 Retailers are welcome to bring their clients in according to Minale; he said: "We want people to see the space as an extension of their world. If you want to come alone, you're welcome. If you want to bring your family or others who have a say in your interiors, 100% welcome.
"If you're a kitchen retailer and want to bring your clients for an immersion into the Buster and Punch experience, it's your space as much as it is ours. And our team has a vast depth of knowledge of our collection but also how that integrates into a design – making it super simple to bring Buster and Punch into a project."
The brand has an e-commerce side but the retailers play a huge part of the business, Minale said: "We're nothing without our retail partners. We would never have the chance to interact with each and every Buster and Punch customer (as much as we would like to), so they're our voice in the places we can't reach. And we've a huge about of trust and respect for the role they have in Buster and Punch."
The showroom was launched during London Design Week on September 20 the event was well attended by customers and design professionals. Minale said about the event: "It was a fantastic launch. London's such a huge part of who I am, and Buster and Punch itself, so to return to our roots with a new store in a great location feels amazing. But launch week is just one small part of the puzzle, and it's now that the space will begin to come into its own as a hub for our family of collaborators, clients and friends."