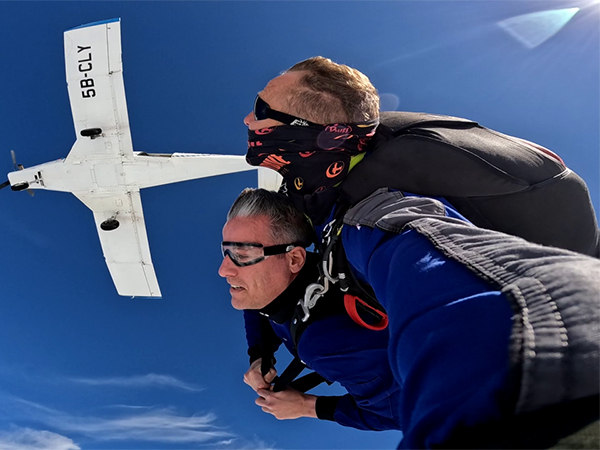 Staff at Quooker have participated in a charity skydive for charity after two Quooker colleagues and their families have recently been affected by cancer.
Quooker managing director Stephen Johnson and business development manager for Ireland and Northern Ireland, Cian Forkan, took part in the skydive on Friday, 23 September.
The pair have already raised above the target of £2,000 with 59 donors to date. The money will be split between the Irish Cancer Society and Macmillan.
The Irish Cancer Society funds cancer research in Ireland while working to keep cancer treatments on the agenda of the Government. It also provides support for patients going through treatments.
Macmillan is dedicated to supporting people and families undergoing cancer treatments. The charity provides information and care services to help those in need.