SPONSORED: Since its official pan-European launch at IFA 2015, Sharp Home Appliances has been building up its range and brand proposition, using the vast R&D resources from its world-leading manufacturing base in Turkey. UK Sales and Marketing Director, Andy Warren explains what's next for the brand and why IFA 2016 will be so significant.
"It's been a whirlwind year for us, full of activity, research and development. We have worked hard to fulfil our For Life brand pledge, not only developing an expansive range of trend-setting, major domestic appliances, but also a leading-edge after-sales service."
What can retail partners expect from Sharp Home Appliances?
"From the beginning, our aim, our point of difference has always been to offer retailers and their customers much greater support.
We know that it takes more than world-leading technology to build a successful brand. To earn repeat custom and long lasting retail relationships, it takes a genuine commitment to service, especially during the after-sales period when retailers are often left unheardand unsupported.
At IFA 2015, we vowed to offer 24/7 customer care via Twitter and LiveChat, a next day engineer call-out service as well as a fix or replace product guarantee if repairs cannot be made within 48 hours of any issue being reported.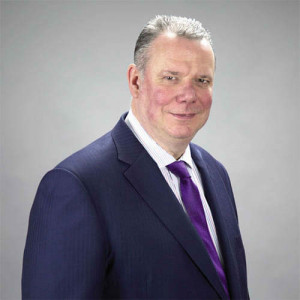 We have put this all into practice and now, for IFA 2016, we will be demonstrating how we can take even greater responsibility for customer care with our new plans to build an after-sales service into the products themselves."
Product Development
"At IFA 2015, we promised to take the time to listen to what retailers and their consumers really need, supporting this feedback with extensive market research and independently conducted consumer surveys. These genuine conversations and interactions have inspired the creation of multiple trend-setting ranges which are all set to launch at IFA 2016."
IFA 2016 Preview
"At this year's Show, Sharp will be launching record-breaking home innovation for both the laundry and dishwashing categories. As well as sought-after speed, efficiency and targeted wash performances, these products will offer home help that extends beyond thefulfilment of everyday domestic chores. They will also serve asone of the first points of defence against germs and infections.
Sharp will have an award-winning series of appliances that can keep the peace and harmony of home life, offering exceptionally low sound credentials. We will promise diversity and flexibility with our built-in range, which not only provides design-inspired cooking appliances, but also affordable integrated products that can be swapped in and out of kitchens for an instant fashion and technology update. And finally, IFA will mark the launch of our next-generation smart range."
Discover more about Sharp Home Appliances and preview what the brand will be unveiling at IFA 2016: www.sharphomeappliances.com/IFAexperience