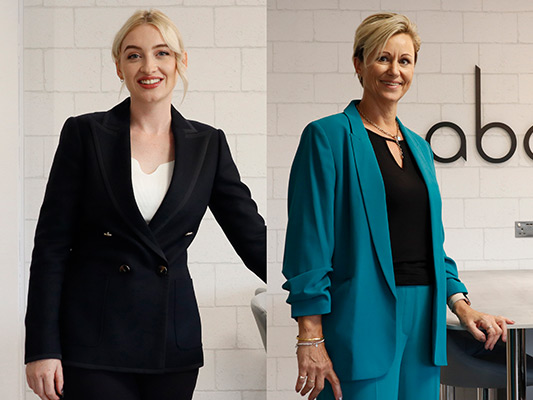 Annette Wensley and Victoria Hatton join Abode as area sales managers at Abode. Wensley will cover the London area, while Hatton territory is the north of England and Scotland.
Wensley has experience in the bathroom industry with roles at British tap manufacturer Samuel Heath, hardware and wiring accessories manufacturer M. Marcus, Swadling Brassware and Hurlingham.
Wensley said: "I am thrilled to become part of the Abode family, proudly representing the brand and its comprehensive product range for the kitchen and bathroom. For me, the emerging sustainability trends provide a really exciting proposition for the UK home, and so it feels good to now be in a position to cater to this rising demand and also educate our customers on the benefits of more specialist taps like our water filtration and steaming hot water solutions too."
Hatton has a commercial background in showroom sales and bathroom design, with her experience at City Plumbing in Leeds. She has also had senior account management roles within the digital marketing sector.
Hatton said: "I am excited to step into my new sales role for such an innovative and progressive brand, which continues to push the boundaries of product design and leading customer service. The ability to connect with people and find the best possible solutions for their needs is what drives me in business, so I look forward to offering a portfolio of products to my customers in the north and throughout Scotland."
Peter Phelan, sales director at Abode, said: "I believe that as a business, we provide a unique offer for professionals in the KBB industry wanting to advance their career, as we are 100% committed to elevating the prestige of kitchen and bathroom brassware in the UK and globally. Therefore, I am pleased to welcome Annette and Victoria to the company and look forward to seeing them build on their sales territories."
Leanne Adamson, marketing manager at Abode, said: "We are dedicated to bringing the UK homeowner high quality sink and tap designs with distinct features, special finishes and the latest technology, and so it gives us great pleasure to expand the sales team and have both Annette and Victoria become our latest members to join our growing work-family."