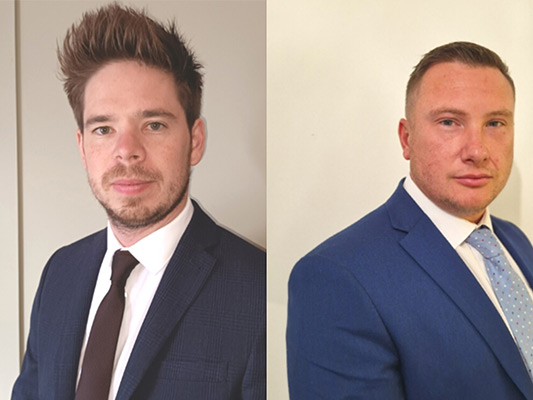 Chris Walker and Mark Baron have joined the southern sales team at Wex trade as business development managers in newly created roles.
Walker will cover the southwest and has a background in kitchen design after spending 15 years with Wickes. He knows the market, deals with customers, and has valuable design expertise.
He said: "I'm delighted to have joined WEX Trade and I'm looking forward to the challenge of taking on a new role. It's a really exciting time for the business with lots of growth on the horizon. With kitchen studios making up the majority of our customers, I'm confident that the experience I have will stand me in good stead as well as helping to add value to the business as a whole."
Baron also has experience in the kitchen market as he previously was a self-employed kitchen fitter running his own business. These practical skills will be valuable when speaking to kitchen customers.
He said: "The combination of my experience as a fitter and running my own business means I bring a unique perspective to my new position. It's something I hope that the kitchen studios can benefit from. The fabrication service from WEX Trade is something that no other distributor offers, helping to save time and money when our worktops are fitted. I'm excited to start spreading the word and talking to customers about how we can best support them."
Ryan Smith, head of sales at Formica & WEX Trade, said: "Both new appointments bring something to the WEX Trade sales team that we haven't previously had. Our sales team is already hugely knowledgeable and adept at forming great relationships with our customers so that they, in turn, can confidently talk to homeowners about our products and their benefits.
"The team is focused on providing an exceptional experience. Dedicated support includes easy ordering and a bespoke, high-quality fabrication service. Industry-leading two-person nationwide delivery, at a date chosen by the customer, sets us apart. It's a pivotal time for WEX Trade as the business grows and the addition of Chris and Mark will add further value to the team, giving us a different perspective that will ultimately help our customers."