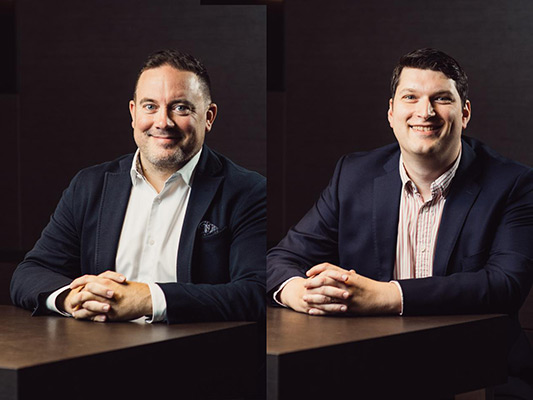 Duravit Group has appointed Matt Oakley as international specification manager, and Duravit UK has a new head of projects, Simon Brown joining the team.
Although part of the global Duravit Group, Oakley will be based in the UK and oversee the ongoing developments of the brand in international projects. He has held a similar position in both Dornbracht and Vado.
Toni El-Kadi, head of global project business, said: "Having Matt as part of our global project business team is a major advantage given his previous experience with international projects and his ability to collaborate successfully with specifiers in key design hubs such as London. I am thrilled to have him onboard."
Martin Carroll, managing director of Duravit UK, said: "We are delighted to welcome Matt to work alongside our UK projects team, to help develop and strengthen our relationships with key specifiers who are based in London, the architectural hub for global development."
Brown will be responsible for the strategy and growth of the project sector as head of projects at Duravit UK. His role will include the management of the project pipeline, the ongoing development of Duravit's project partners, and positioning the Duravit brand as the leading bathroom supplier within the A&D community.
Carroll said: "Simon has proved himself to be a very valuable member of the Duravit team and I am delighted that he will be driving our development of the project market forward and strengthening further the strong relationships we have with our project partners."