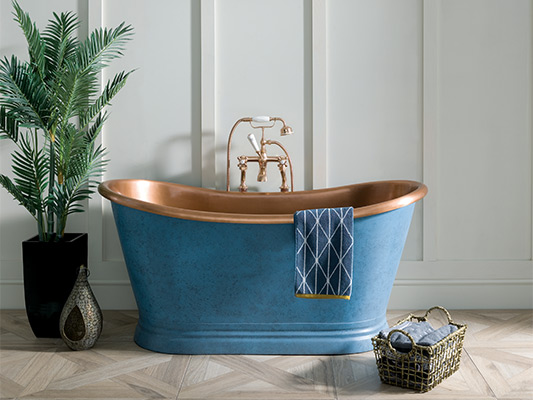 BC Designs has launched a new blue Patinata effect finish to its popular copper bath and basin.
The boat bath is available in two sizes, 1,500mm and 1,700mm. It is made with traditional hand-crafted methods, so there will be slight colour variations as each bath is unique.
The blue outer has a lacquer coating for durability and does not require the same care as the inside of the bath.
Tel: 01206 827100