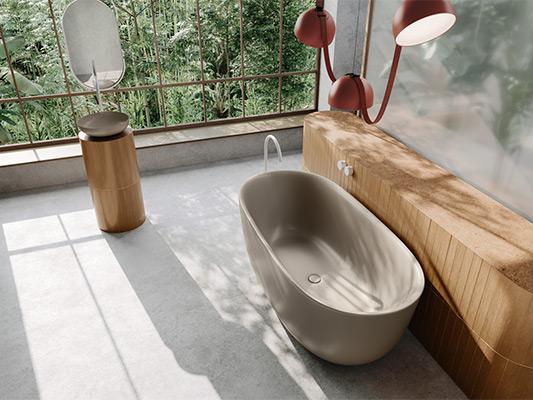 Kaldewei has launched the new Meisterstück Oyo Duo, which has been designed to be a perfect size and shape for someone to immerse themselves and relax.
At the same time, the bath has also been designed to hold less water and is made from sustainable steel enamel.
The organic, egg shaped bath comes in two size options and in a choice of colour options including white. 
Tel: 01480 498053