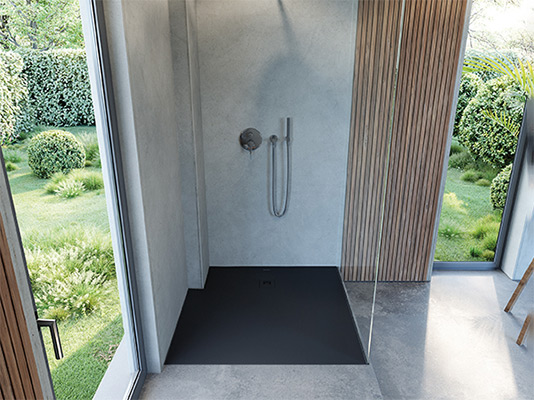 Sustano is Duravit's first recyclable DuraSolid Nature shower tray.
The tray can be fitted into any space, as up to 100 mm can easily be taken off each side on-site. It has a low installation height of 30mm and flexible fitting options – either flush with the floor, semi-recessed or floor-mounted.
It boasts maximum slip resistance (class C) and comes in five matt colours plus glossy white.
Tel: 0845 500 7787