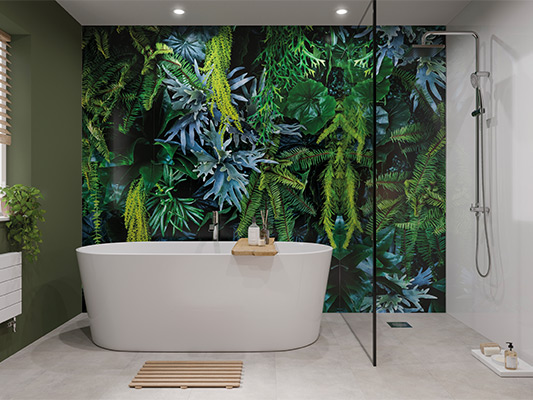 There are six new acrylic panel designs from Showerwall. The designs include Plant Wall (pictured) and Bromelia, which both have leaf patterns.
Foliage has a graphic design with floating leaves on a pink background. The most subdued design is Savannah Sepia with a sepia and blush tone with wildlife and tree drawings.
Flower Wall has bright yellow, red and orange flowers., while Starlight Emerald has a geometric green design. 
Tel: 0845 604 7334