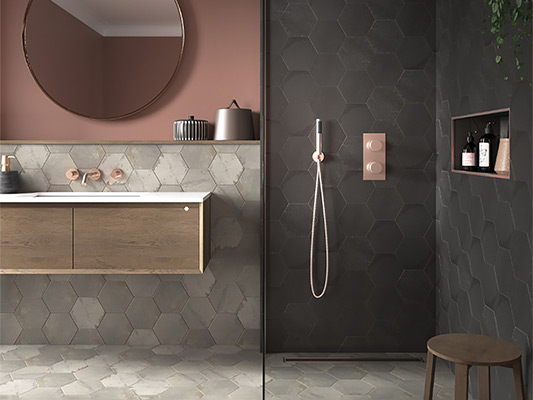 Verona has launched a new range of Hexagon tiles in three finishes. The tiles have a handmade finish and are available in a 175mm by 202mm format with a matt finish.
The three shades Marble, Steel and Anthracite can be mixed and matched to create a varied design or as one block colour.
Marble and Steel can be used on any surface for interiors or exteriors, however Anthracite is said to be best suited for use on walls.
Tel: 0113 244 4984