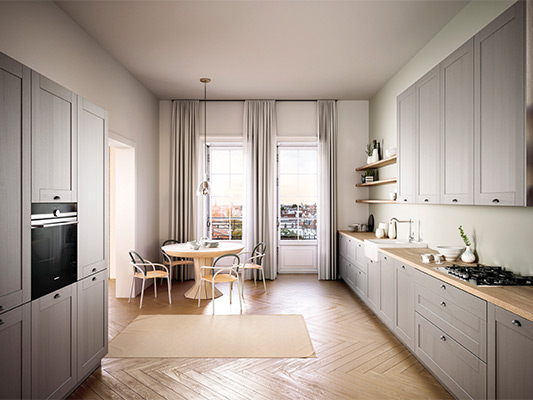 Meran is a new modern shaker-style kitchen from Villeroy and Boch. The surface of the doors is velvet lacquered with a soft, tactile texture.
The image shows the design in a light grey finish, but there are also 23 other colourways with options of 22,000 paint-to-order colours.
The design can be customised for the end-user with different handles, lighting solutions and interior storage.
Tel: 01922 698000