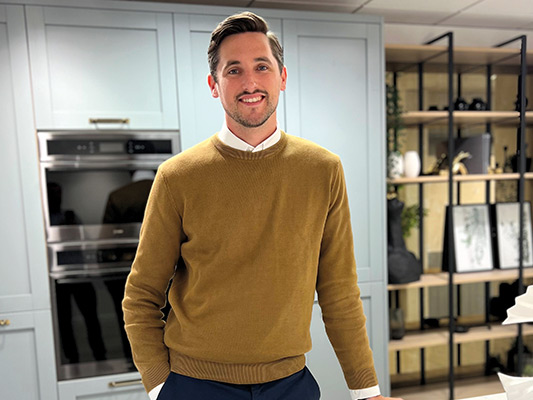 Omega has appointed Andrew Kite as national sales manager – contracts. He will be responsible for leading the team of contract managers to aid Omega's house-build & developer customers.
Kite has worked in the industry for ten years. His most recent job was at House of Rohl as national sales manager and before that he was at Franke UK managing the projects channel.
John Cahill, Contract Sales Director for Omega PLC comments on Andrew's appointment; "Andrew's appointment reflects the successful and continued growth of Omega in the contract market, and we are thrilled to welcome him to the team. Andrew's skills and knowledge for the contracts industry will make him an exciting addition as we offer greater support to the contract sales team."
Andrew Kite, National Sales Manager for Omega PLC Comments; "This is a fantastic opportunity to join a growing business and help the team deliver key sales objectives in the contract market. It's great to be part of an already successful team and a British Manufacturer who offers innovative solutions with an exceptional customer service support behind the scenes".
eam."