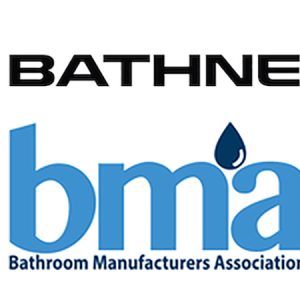 Bathnet, a new exhibition and networking platform for the bathroom industry, has become a new affiliate member of the Bathroom Manufacturers Association (BMA).
With the aim to bring suppliers and retailers together, Bathnet is looking to host exhibitions, networking opportunities, website listings, and vlogs. There are current plans to host three exhibitions in the North, South and Midlands.
Tom Reynolds, chief executive of the BMA, said: "We're excited to welcome Bathnet on board and are looking forward to their programme of exhibitions.
"We will always encourage networking and collaboration, and Bathnet has an offering which I hope will enable further success for the bathroom industry."
Harj Panesar, managing director of Bathnet, said: "After speaking with many retailers and brands, I recognised there was a gap in the market for the supplier and retailer relationship, and I will visit retailers up and down the country to raise awareness of forthcoming exhibitions.
"I am grateful to be a member of the Bathroom Manufacturers Association, which is such a key establishment in our industry."
The first Bathnet south takes place on February 23-24, 2023, at the Mercure Great Danes Hotel in Maidstone, Kent. During that event will be the Bathnet Awards, which includes several different retailers and supplier categories.
The exhibitions are free for retailers as Bathnet wants to focus on people. In addition, it will allow bathroom suppliers and manufacturers to showcase their products and services to a regional audience.