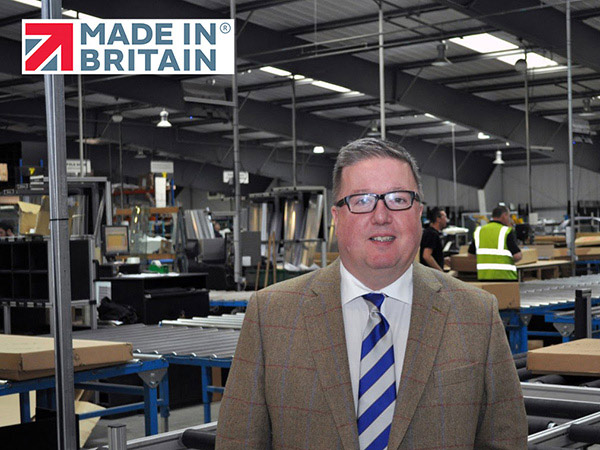 Roman chief executive David Osborne is stepping down from his role as a non-executive director on the board of Made in Britain after to consecutive three-year terms.
Osborne has departed from his role at Made in Britain to make way for a new appointment.
In the spring of 2016, Osborne joined what was then a fledgling group of a few hundred manufacturers that saw the need for a unique, identity mark that would help officially bind together the many thousands of successful makers in the UK.
The trade association now has close to 2,000 members across dozens of manufacturing sectors and Osborne played a crucial role in its governance and evolution.
The Made in Britain mark is intended to help British manufacturers sell more in the UK and point customers towards quality products made by responsible manufacturers.
Made in Britain chairman Chris Harrop said: "David is a pioneer with Roman and has been ground-breaking at Made in Britain on the board of directors, serving for two, three-year terms back to back as a volunteer and helping to create the very foundations on which we are built as a licence mark. As chair, I have presided over many constructive debates on a long list of questions and challenges for the organisation. David always brings his upbeat, informed and positive outlook for the benefit of every member of Made in Britain as we have grown."
Commenting on Made in Britain, Osborne added: "The Made in Britain mark just makes great business sense. The more you embed it into your business, the more you benefit from the recognition, the collaboration with people making other kinds of products and the trust that comes from the transparent way the organisation is run. The modern sustainable future of British manufacturing looks a lot brighter now we have nearly 2,000 firms across every county, proudly displaying the mark on products and within their corporate communications."