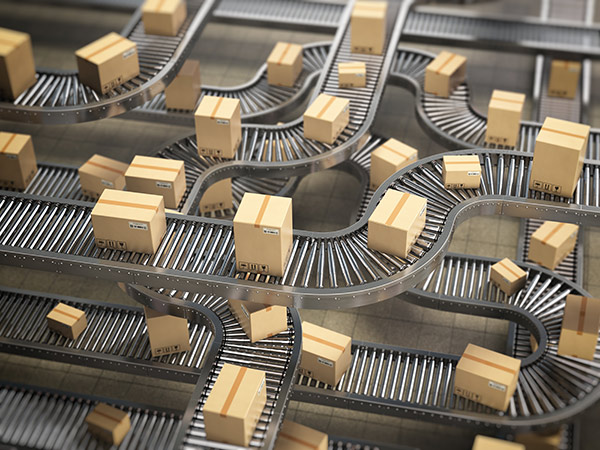 Many retailers believe we are over the worst of appliance supply chain delays, but many are still quoting six-month lead times and buying products off the internet to fulfil customer orders.
Those were the findings of a recent kbbreview retailer survey to find out whether things were getting better or worse in terms of appliance supply.
Our survey revealed that 28% felt the situation was getting better, 44% thought it was about the same and only 28% thought it was getting worse.
Darren Taylor, MD of Searle and Taylor in Winchester, was upbeat when he spoke on a recent kbbreview Podcast. He said: "Things are getting better and consumer demand is certainly tailing off and so they are able to catch up a bit more, and chips or whatever it is, are starting to come through. I personally think we are over the worst of it."
Our poll also asked retailers what kind of lead times they are currently quoting to clients for complete kitchens because of appliance shortages. Almost half (49%) said four to six months, with 42% saying six months or longer and. Only 14% reported leads times as low as six to 12 weeks. One retailer told us he was still waiting for an oven he ordered in August last year. Darren Taylor on his podcast said he was still waiting for appliances ordered last September.
To get kitchen projects finished, many retailers have resorted to buying appliances online. In our poll, 86% of retailers told us they had bought online. One retailer kbbreview visited recently said they had been buying from John Lewis and AO among others to complete jobs and confided: "Otherwise, we would have to shut the showroom down. It has been affecting margins, but it's more important to keep things going."
Retailers have also been hit in the pocket, waiting for final payment on projects that can't be completed because there is an appliance or appliances still missing.
Our poll discovered the shocking statistic that with dealers owed anywhere between £3,000 and £50,000, taking the average means that, potentially, millions of pounds are owed to kitchen studios around the country as a result of appliance shortages.
A major complaint from the retailers kbbreview spoke to was that manufacturers did not do well in terms of keeping dealers informed about the supply situation,
Taylor at Searle and Taylor said: "I think some of the appliance manufacturers have handled it appallingly, although they believe they are doing everything they can."
Simon Nairn, director of Kitchen Culture in Cambridge, said: "We can all cope with bad news, but you can't cope with surprises. No one wants to take responsibility, so it's left to the retailers to feel the pain, and the customers simply don't understand why they don't have an oven when it was ordered six months ago."
Stewart Woodruff, owner of MBK Design Studio in Maidstone, agreed, saying manufacturers handled it "very poorly, with a lack of any helpful information", while Keith Myers of The Myers Touch in Winchester, added: "We get reports which tell us that items are still out of stock, but no meaningful information on how they will fulfil orders."