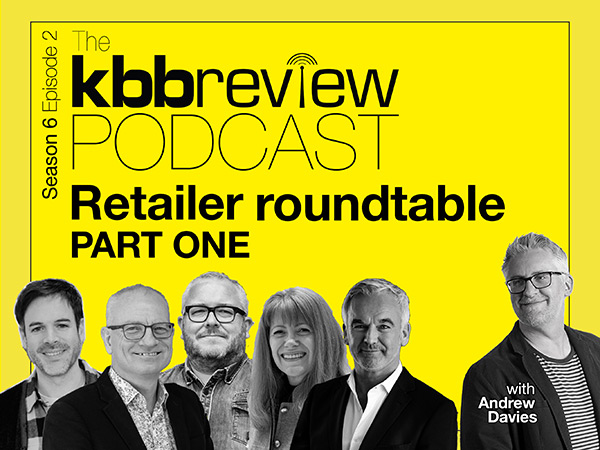 Welcome to The kbbreview Podcast, your host as always is Andy Davies but that's really not important, the bit you actually need to know is that this is episode 2 of Season 6 and we're off to a flying start with the first of a two-part special.
Yes indeed, a double whammy this week and next.
We're going to hear from a roundtable of top retailers discussing some of the biggest topics in the industry – post-lockdown business, supply chain problems, training and sustainability and it's all such good stuff that I'm splitting it across two episodes.
At the end of September the KBSA ran a very successful conference and part of it was a fascinating on-stage discussion between Rob Mascari of Mascari Design, Paul O'Brien from Kitchens International, Paul O'Brien from Diane Berry Kitchens, Keith Myers from the Myers Touch, and Tony Robson from Day True. We'll also hear from Dawn Short from Callerton and Stephen Johnson from Quooker representing the suppliers.
There's a lot to unpick but I've dug out all the best bits for your delectation. In this first part we'll be looking at how their business has changed during and since the lockdowns, including some really interesting comments and opinions on working by-appointment only, and then we'll move onto sustainability and they're very candid about their views on who is responsible for what and whether consumers are actually bothered.
Listen below, on desktop, YouTube, or on your podcast player of choice like Apple Podcasts or Spotify.