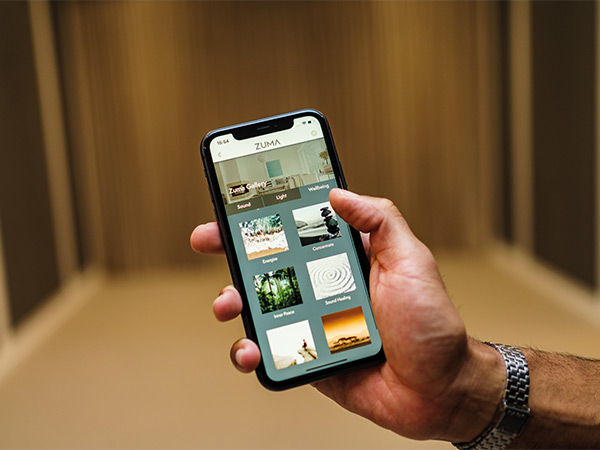 The smart appliance market is predicted to grow significantly in the next five years, especially for kitchen and bathroom products.
On the kitchen side, the market was valued at $13.8 billion (£11.9bn) in 2020 and is projected to reach $47.1bn by 2028 – a compound annual growth rate (CAGR) of 17.4% from 2020 to 2028.
The global market value of the smart bathrooms was $8.3 (£7.49) billion in 2021, with an estimated CAGR of 10.3% from 2022 to 2031. The growth will make the market worth $21.9bn by the end of 2031.
A number of manufacturers commenting in the Smart Homes feature in the October issue of kbbreview encourage retailers to get on board with smart tech as there is potential for growth and significant margins in this sector. 
Franke UK's sales and marketing director, Jo Sargent, said: "There are lots of consumers who want the cachet of owning and operating smart tech products in their home, and for retailers, this presents significant margin opportunities.
"Displaying and demonstrating products that are at the cutting edge of technology also speaks a positive message about the retailer, in that they follow and understand smart products and want to help consumers get the best out of their homes."
Lighting and sound are critical areas for the smart home. However, Morten Warren, founder and CEO of Zuma, believes that kitchens and bathrooms are an area that is left untapped, while smart devices thrive in the living space.
Warren has seen that only 30% of kitchen projects and 21% of bathroom designs include integrated smart products.
Covid was a driving factor for the increase of these technologies, according to Stuart Tickle, managing director at smart home distributor and training centre AWE. He said: "Covid saw an increase in basic smart home technology products being implemented in people's homes. This is a gateway to a fresh marketplace of smart home users looking for their next upgrade.
"For KBB retailers, branching out into even basic installation of complimentary technology is an achievable goal. This not only provides an additional revenue stream, but also adds real value and a point of difference from national retailers."