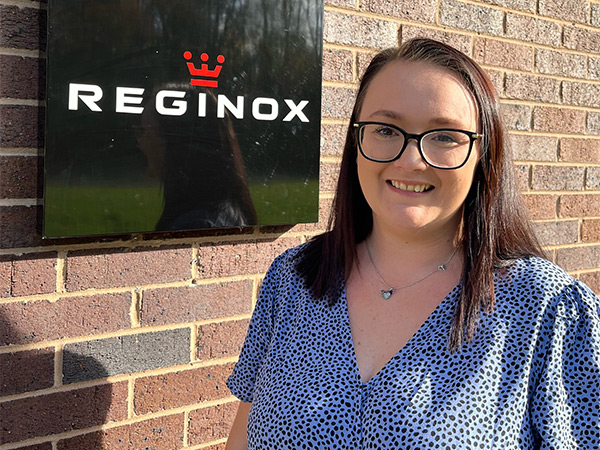 Vicky Allman is one of Reginox's most extended-serving staff members, and she has been promoted to the new area sales manager at Reginox.
Allman takes over this role from Rebekah Tomkinson, who has also been promoted to purchasing and stock control manager after returning from maternity leave.
Her previous role was purchasing and stock control manager; she will now work across the Midlands region as area sales manager. The new role will include developing the Reginox client base and maintaining its levels of customer service.
Allman said: "I've worked for Reginox UK for eight years now – starting as sales administrator – and during that time have built a really strong knowledge base of the business. I'm really excited to use the skills and expertise that I have gained over the years to benefit the business in my new sales role."
Dave Mayer, Commercial Director of Reginox UK, said: "Vicky is a fantastic, well-respected member of the Reginox team, and I'm immensely proud to have Vicky as the Area Sales Manager for the Midlands region.
"Her commitment over the last eight years has been brilliant. Her passion for her job shines through in the work she does, and I'm excited to see her put all her years of knowledge into her new sales role.
"We're delighted to also be welcoming Rebekah back and are excited for her to take on the new role of Purchasing and Stock Control Manager."