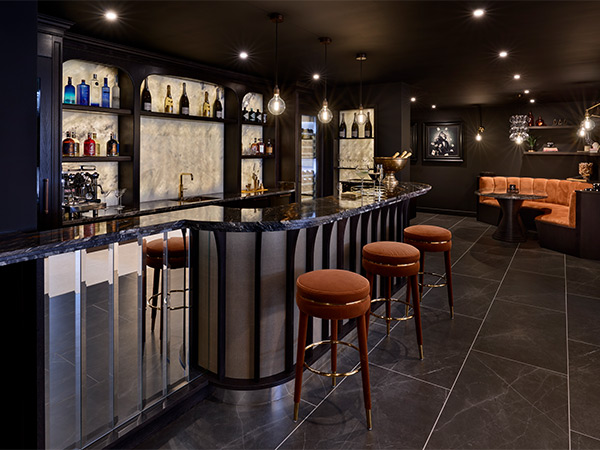 A new opulent showroom from Cooks and Company
Cooks and Company aims to offer the height of luxury and its opulent displays are designed to appeal to its high-end clientele.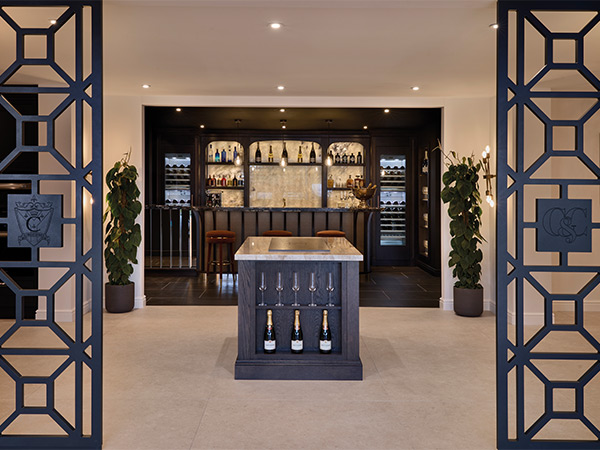 The company was founded in the 1970s as a hardware and joinery business, and a decade later, the managing director, Peter Cook, decided to venture into handmade kitchen furniture. Cooks and Company is now thriving with a brand new destination showroom that offers luxury designs throughout the home.
The Cooks and Company team collaborated with Charles Yorke to create the 20,000 sq ft showroom space. There are 13 displays featuring their own bespoke offering as well as Charles Yorke and Bauformat designs, giving clients a range of options. In addition, there is a selection of bedroom, dining room, cinema room, bars and boot room displays.
While most showrooms offer tea or coffee to heighten the luxury experience, clients here are welcomed with canapés and prosecco. Clients are encouraged to immerse themselves in the showroom by looking around and opening the doors of the displays which reveal hidden storage and other such elements.
Chris Wilburn, showroom manager, describes the layout from his perspective: "The displays have been chosen to demonstrate the best of everything we can do. We have tried our best not to show one thing more than once. This approach has given us the best chance to show every option available in what is already an extensive showroom.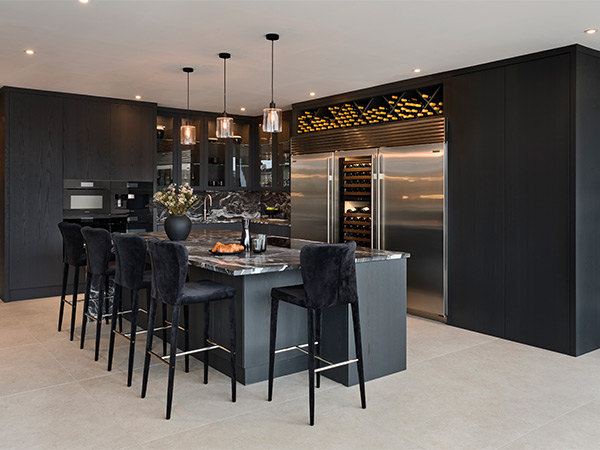 "The trends our client base like is a mix of dark and light, so we have shown this throughout. We showcase every room across the house, including cinema rooms, living areas, bedrooms and even a home bar, which the clients enjoy the most. We have displayed a bespoke lift-up gin bar that clients enjoy playing with."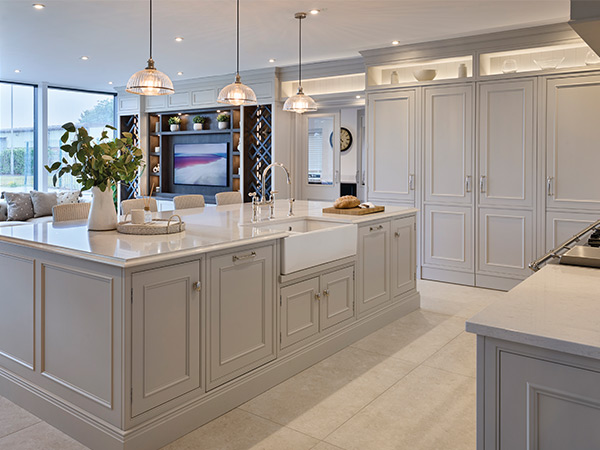 As there is so much variety in the showroom, clients often come in for a kitchen and end up doing multiple rooms as they can see the variety of looks Cooks and Company can create. While clients often like what they see on display and buy similar designs, the designers will ensure that they are designed specifically for the needs of each client.
"The showroom is laid out in a very spacious and organic manner, each sized to replicate real homes," says Wilburn.
"It allows the clients to truly visualise and understand how they can use their new space. We have tranquil music played throughout the showroom and we are a supplier of Zuma speakers, which we have fitted in the ceilings."
There are plans to expand the showroom with what Wilburn describes as the UK's largest independent display of Sub-Zero and Wolf products that will serve as an events and cooking demonstration areas.
Other appliance brands on offer include Gaggenau, Lacanche, Quooker, Liebherr, Fisher and Paykel and Miele.
Wilburn says: "All of our suppliers have been with us for such a long time, we have built great working relationships and personal ones with them. We work hand in hand to showcase their products to the best of our abilities.
"They will often advise us on products that work well within our market and offer ongoing support."