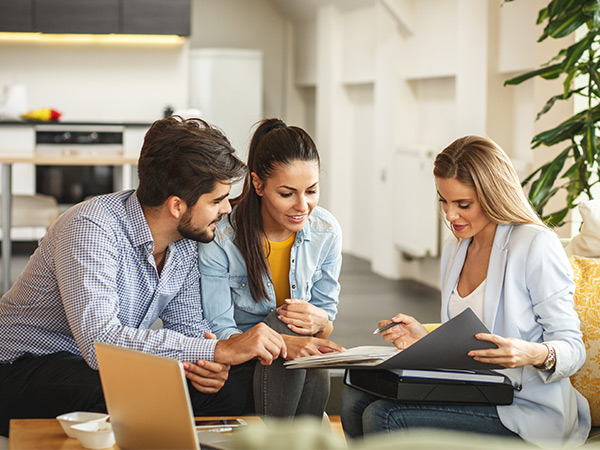 The car industry makes extensive use of consumer finance but the KBB industry has never fully embraced it. With tough times looming, Toby Griffin looks at the options available and asks KBB retailers why they do or don't offer it to their customers.
If you've bought a new car in the past five or 10 years, there's a very good chance that you bought it using finance offered by the dealership. In fact, around 90% of new car purchases in the UK are now made using finance in one form or another, so it seems that car buying has moved from something that is saved up for then bought outright, to a product that is paid for monthly.
The link between purchasing cars or kitchens and bathrooms has always been an indirect one, but there are strong similarities. The prices vary hugely depending on specification. They are sometimes bought as a distress purchase, but are generally bought as a luxury. "A family saloon is similar to the price of a kitchen," explains Helen Lord, founder of Used Kitchen Exchange. "The car industry is streets ahead of the kitchen industry when it comes to selling. We have a lot to learn from them."
So what then, with car purchases being nearly always on finance, does the kitchen and bathroom industry – in particular the independent sector – are the reasons behind their reluctance to add it to their sales armoury?
What is consumer finance? 
But let's pause for a moment to look at how a retailer can offer their customers finance.
"There are three ways to get access to a finance offering in the KBB industry," says Jordan Burns, group services director at Simon Acres Group. "The first is through a referral partner (such as a buying group), the second is by going direct and getting FCA authorisation, which costs around £1,000 a year. This means your business becomes the broker and can pitch lenders to your customers. The third way is to partner with a broker who will take the hassle and bureaucracy away from you."
But borrowing money costs though, doesn't it? So, who's paying? The most popular and attractive consumer finance options – Interest-free Credit and Buy Now Pay Later (BNPL) – almost by definition come at no direct cost to the customer, and therefore it's the retailer that foots the bill. 
Mike Skelcher, retail sales manager at Rossendale Interiors in Bacup, tells me that his deal costs him 4.25%, and a 24-month interest-free deal costs 9.65%. He even revealed that he had a quote for five years interest-free, which came in at an eye-watering 17.9%. Depending on starting gross margins then, for many KBB retailers this could easily result in a halving of gross profit, and depending on net margins then, could easily bring them to zero.
So how and why do the nationals do it? There's no doubt that they can achieve high gross margins to start with, so the finance fees make less of a dent in their bottom line, and their turnover enables them to leverage better deals with lenders. 
"Many of the nationals are leveraging interest-free credit, especially during peak promotional periods," says KBB-specialist marketing consultant Hayley Simmons. "It plays a big role in advertising and probably will more so going forwards given the market conditions.
"'By offering flexible payment options, you're removing another reason for the consumer to shop with the nationals over a local independent."