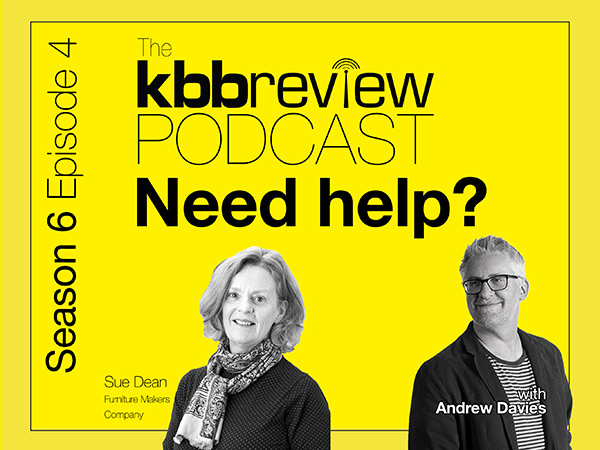 Welcome to the kbbreview Podcast, your host as always is Andy Davies and this is episode 4 of season 6.
We've got a couple of features for you today and they couldn't be more diverse.
Firstly, we're looking into what help is available to you and anyone who works in the wider kbb industry if you fall on hard times. This is, unfortunately, depressingly relevant as we begin what could be a long period of economic hardship to which no one is immune.
We're talking to Sue Dean from the Furniture Makers Company – a charity that covers the vast majority of those that work in this sector.
It's definitely worth a listen because it could happen to any of us and if it's not you it might be someone you know that you could help just by pointing them in the right direction.
Then sometimes it's worth featuring a story on here just because it's really fun, so we have retailer Steve Root from Roots Kitchens Bedrooms Bathrooms telling us how he set off on a quest to claim a little 3m by 3m square of a Corsican hillside for this industry.
Trust me, it's a good 'un, it has goats, hitchhiking, a record breaking storm and a non-slip shower tray.