Quooker UK has announced the opening of its Irish headquarters in Donnybrook, Dublin. Launching this month [November], the new premises is described as "the next step in Quooker's rapid expansion".
The brand's new HQ in Dublin will display the entire Quooker portfolio, including the full collection of taps, tanks, finishes and accessories. In a press release the company said the space will "give customers the opportunity to try products first-hand and find the system that best suits their needs".
In a statement Quooker UK and Ireland MD, Stephen Johnson (pictured), admitted that while Brexit had played a part in the decision to open a dedicated HQ in Ireland, it had always been part of his strategy.
"Brexit made it exceptionally difficult for a UK company to continue direct trade in Ireland. It therefore became apparent that we needed to change the commercial structure of our business – creating an Irish entity," Johnson said. "Changing supply chain from EU nation to EU nation and removing the UK from that process makes the whole structure more efficient for the wider business and even more so for our dealer partners. Whilst the complexities of Brexit acted as a catalyst for the creation of our Irish office, this strategic move has been in the pipeline for some time.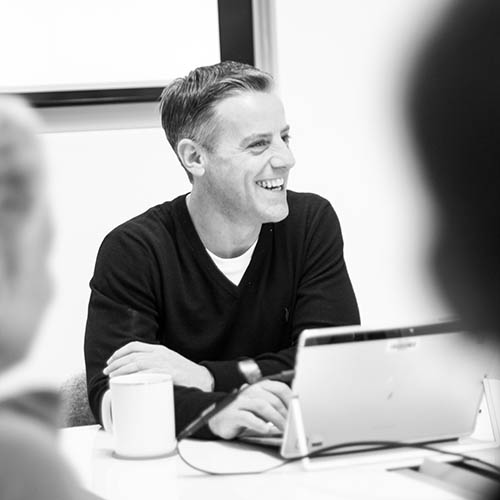 "Growing at an impressive 120% per year, with over 10,000 installations in Ireland forecast for 2022 alone, Irish sales contribute to a significant part of our business. With an evident appetite for Quooker in Ireland, Brexit aside, it is vital for us to consolidate our base there. The territory needs it. It is important for us that we have local people trading to local consumers in their own country. We have developed an Irish specific website, Irish TV advertising and of course, our brand-new Irish premises. Quooker Ireland will create 10 new sales positions with further expansion anticipated through 2023.
During a special event to mark the 50th anniversary of the launch of the Dutch boiling water tap brand, and its 16th year of trading in the UK, Johnson also revealed plans to open a new HQ in Manchester, in 2023, to house the entire team.
"We've been in the UK for 16 years now and each year, we've shown improvement on the last," he said. "We now employ 130 people and have an annual turnover of £100million in the UK and Ireland.
"The objective remains the same as it did on day one; to ensure that each new kitchen and/or household in the UK and Ireland is installed with a Quooker tap."
In addition, Johnson said that the brand – which is set to introduce the new Front tap next year – is also looking to further develop its virtual and augmented reality platforms to enhance communication with its network of retail partners.