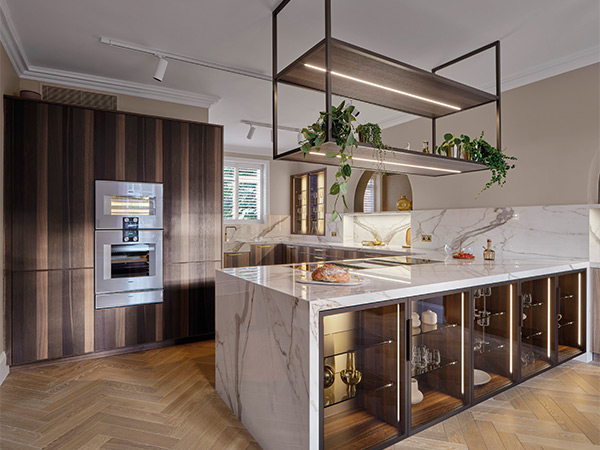 Poggenpohl: We're not just a supplier, but a partner
Luxury kitchen brand Poggenpohl is on the lookout for likeminded retail partners to enhance its position in the UK. Dealer manager, Scott Rotchell explains how you can be part of the brand's journey
If you're looking to work with an iconic kitchen brand with an unrivalled global heritage, partnering with Poggenpohl may well be the answer.
The luxury kitchen brand Poggenpohl is celebrating 130 years in business this year with a targeted push for new retail partners across the UK.
Poggenpohl already has a network of independent retailers, owned studios and a projects division in the UK and Ireland. Recognising the potential in the market and the knowledge and expertise within the UK's kitchen sector, the brand is currently looking to expand in key strategic locations.
"We currently have six directly operated stores, which are part of the Poggenpohl Group," explains Scott Rotchell (pictured), dealer manager, Poggenpohl UK. "Our flagship showroom in Chelsea is a great example of these. Designed in partnership with in-house Corporate Architects and the studio team, to ensure the design specifically appeals to the consumers within the local area. We also have a projects division and work with 12 independent dealers across the UK and Ireland. Four of these are mono-brand retailers – three of which have signed up in the last 12 months – and that just shows the level of trust people have in Poggenpohl."
Though it's looking for growth in the UK, as you'd expect from a luxury brand like Poggenpohl it's not just a numbers game.
"It's not about reaching a specific number of dealers for us," Rotchell explains. "We're focusing on key strategic locations across the UK and are looking for like-minded people – who understand the industry and how to sell a luxury brand – to work with us. Choosing the right partner is always tricky but a lot of it is about the people."
Though the brand is firmly rooted to its hometown of Herford in Germany – where it has been expertly designing and manufacturing luxury kitchens for 130 years – here in the UK it operates as a separate division, so it can offer retail partners specialist, localised support.
"There is a lot of day-to day collaboration and there are also some significant benefits to working with a brand as established as Poggenpohl," Rotchell explains. "We are a retailer too, so we understand the challenges and what our partners need."
Benefits
In addition to working with a brand which exports to 70 countries around the world, UK retail partners can look forward to a host of benefits.
"We're able to offer a very high-level of support, particularly for new dealers at the start of their journey as a brand partner," explains Rotchell. "We have a dedicated training programme both at head office in Herford and within the UK for all staff and dealers on an ongoing basis. We employ our own marketing team; a service department and we have a senior technician who provides in-person training on the specialist elements involved with installing a Poggenpohl kitchen, as well as being available for technical support.Having that infrastructure allows us to be reactive to the needs of our partners. We also provide lead generation through our branded website and every dealer has their own microsite for additional coverage.
"Over the past two years we've seen significant investment in product development and marketing at our production facilities in Germany. Poggenpohl has a long-term investment strategy, committed to ensuring we remain at the forefront of innovation, quality and service. It really is an exciting time to be a part of the journey."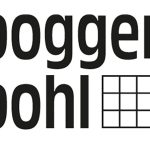 In the UK and Ireland, Poggenpohl has a network of independent retailers, owned studios and a multi-unit projects division. It is currently looking to expand in key strategic locations. For more information, please call 01727 738100, email sco[email protected] or visit www.poggenpohl.com