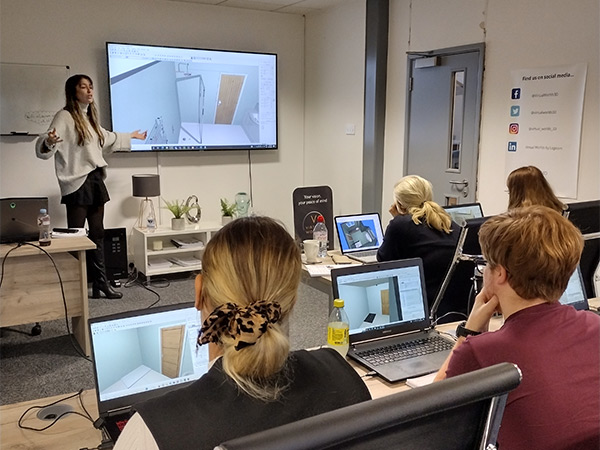 The Virtual Worlds academy is now open and offering in-person and online training to its network of customers.
The design software company wants to ensure its customers get the most out of its software by offering sessions to groups of up to 10 people. Designers can come to the Virtual Worlds HQ in Milton Keynes or the team can come to a retailer's showroom. There is also the option of 1to1 online training sessions.
The training will go through basic principles to design tips and tricks for the experienced designer for 3D and 4D design technology.
There are three levels of training from beginner to experienced user and are tailor made to the needs of the attendees. Virtual Worlds will look at the retailer and make the sessions for you, from small showrooms wanting to produce renders quickly to larger organisations that need to improve design speed for fast pace clients.
As a way to launch the Academy, Virtual Worlds has launched VW Academy shorts. The online series focus on different topics each week and are just 30 minutes long. The shorts are aimed at giving retailers short bursts of information to enhance their skills on the software in an easy way.
Nathan MacLean, managing director of Virtual Worlds, said: "To really get the best out of the latest design software, even the most seasoned of designers should have some form of regular training at least once a year, hence the launch of the Virtual Worlds Academy.
"Not only will this mean they can experience new features of the software and ensure they are up to date with the best features of the system, it will make otherwise time-consuming procedures in CAD a thing of the past, so a designer's time can be better spent on the most valuable aspects of the job."