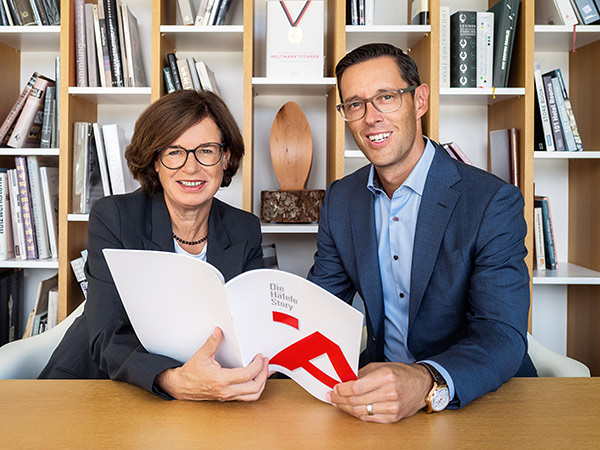 Häfele Group has announced the appointment of a new CEO ahead of its centenary celebrations.
Sybille Thierer, who has spent 20 years leading the German furniture fittings and architectural hardware specialist, is handing over the reins to Gregor Riekena, the company's current MD, who will become the fifth CEO in the brand's history and only the second non-family member to take on the role in its 100-year history.
Riekena joined Häfele as head of marketing in 2011 and became chief marketing officer in 2015, supporting the company at both a national and international level. He has overseen the brand strategy of the Häfele Group, as well as the development of its global e-commerce platform. He will now take Häfele into its next century of business, by spearheading its Corporate Strategy 2030 project.
The succession will be completed by January 1, 2023, and Thierer will remain as chairperson of the Board of Directors, integral to the future decision-making of the Group.
Speaking about the appointment Thierer said: "With this change at the top of the business, we are confidently underlining our launch into the next Häfele century. This is not about doing everything like we did before, it's about the further development of the industry.
"Everything I have done has always been about making spaces more liveable for people in a contemporary way, but this is only possible by taking a holistic look at furniture and furnishings. This was the only way for Häfele to develop from a hardware dealer and manufacturer into a specialist and consultant that is in demand all over the world for furnishing all kinds of rooms.

"As a Group, we have worked together to lay the foundation for shaping the future. During this intensive phase, it became clear that the time had come to hand over responsibility to Gregor. He has the best qualifications for the job, and I have complete confidence in him."