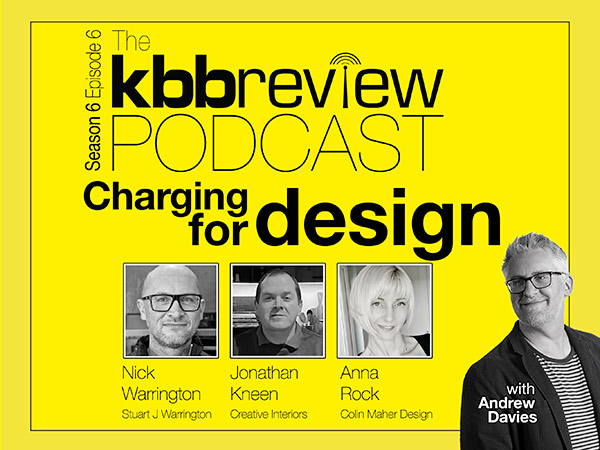 Welcome to the kbbreview Podcast, this is episode 6 of season 6 and your host as always is Andy Davies.
This week we're attempting to scratch one of independent kbb retail's most persistent itches – and that's whether or not you should charge a fee for your design time.
But, specifically, we're looking at how that does or doesn't fit into how you qualify your customers – in other words, how you work out whether they're just going to waste your time or not.
Are you the fifth retailer they've visited that day? Are they more interested in price than design? Are they carrying a Wren brochure under their arm?
So we'll be talking design fees and spotting tyre kickers with three top retailers – Jonathan Kneen from Creative Interiors in the Isle Of Man, Anna Rock from Colin Maher Design in Dublin, and Nick Warrington from Stuart J Warrington in Macclesfield.