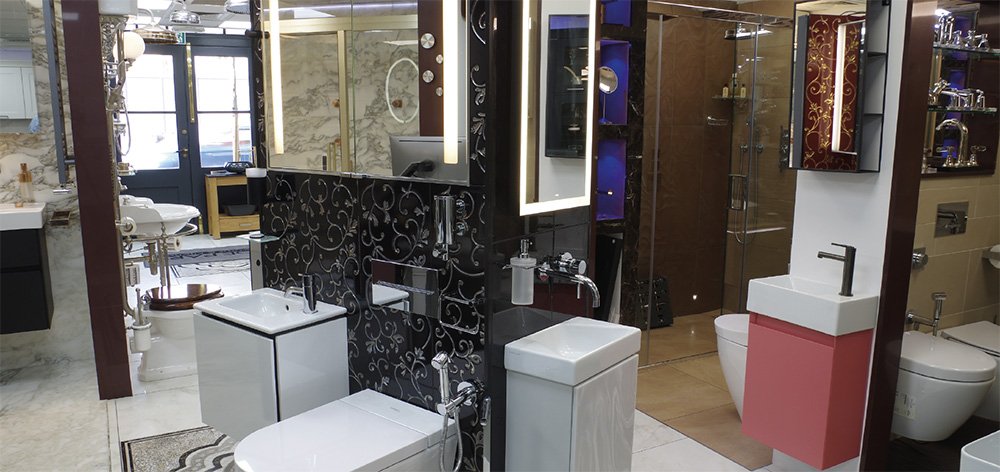 Once upon a time in the West (End)
Hyde Park Bathrooms and Kitchens is celebrating 25 years and has grown by providing a loyal clientele with a quality of service. Chris Frankland met owner Ahmed El-Ghazoini to learn the secrets of its success.
Any business that is still going strong after 25 years, having survived a major recession, Brexit and the coronavirus pandemic, is to be congratulated. And it was to visit one such KBB business, retailer Hyde Park Bathrooms and Kitchens, that saw me heading south along London's busy Baker Street to talk to owner Ahmed El-Ghazoini (pictured) in his beautiful West End showroom.
I ask him how it feels to be celebrating 25 years in business. "It has been very rewarding, very challenging, but I think we have done a good job and have been very successful," says El-Ghazoini. "We have customers who have been with us for the whole length of the journey and are still with us. In our area, in our market, we are fortunate that clients will generally have multiple properties. It's all about the long-term relationship with our
So what is the secret of Hyde Park Bathrooms and Kitchens' success?
"To be honest, it is the way I have run the business. We don't have any credit, believe it or not. We don't take out any loans and if we don't have the money, we don't invest. This, I think, has been one of the main reasons for our success, and of course very loyal clients come rainor shine."
El-Ghazoini did not move into the current showroom at 30 Baker Street until 2005. Before that he had a 4,000sq ft two-storey showroom around the corner in George Street – although he opened his very first showroom in 1997 at 20 Connaught Street in the same area.
But how did he get started in the KBB industry?
"I left college looking for a summer job before going to university and stumbled across an advert in the Evening Standard for a sales assistant at a bathroom distribution company called AW Andes," recalls El-Ghazoini.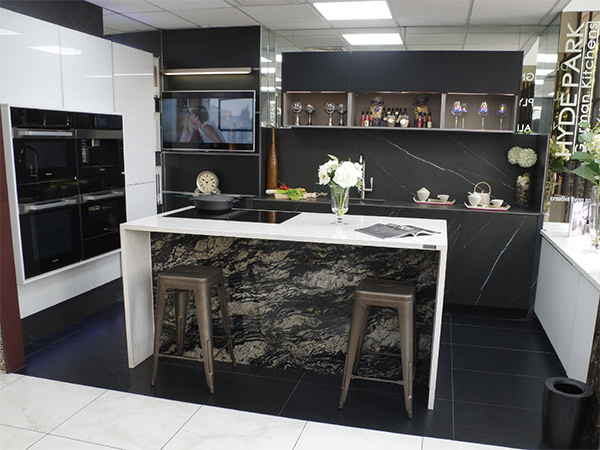 "Twenty-five years ago, AW Andes was the leading distributor for bathroom products in the South-East. I went in for a short-term job and ended up staying for a good five or six years. I did so well that one of my client headhunted me and convinced me to join his growing business. He had six showrooms in Temple Fortune, a company called Baths and Tiles Plus. I was running his main showroom for a good number of years."
Then fate took a hand. "One of my clients there was very impressed with the service I gave him and the designs I did for his mansion. He had a number of retail premises in London and he asked if I would like to partner with him in a bathroom business. He had premises in Knightsbridge, South Kensington and Hyde Park.
"He had a retail shop at 20 Connaught Street right next to Jimmy Choo. I just took the lease on from him. I have a very strong belief that partnerships are not the way to go. And so there I was in 1997 in my mid-20s and I had my own shop. It was just off Hyde Park and that is where the name came from."
I ask El-Ghazoini what it was like to move from his former 4,000sq ft showroom to smaller premises on Baker Street. The move became necessary when the landlord decided to completely redevelop the site from the ground up.
"It was smaller, but better, because it is on a high street – Baker Street," explains El-Ghazoini. "It paid dividends because the footfall was much greater with more walk-in clients. Our window displays are very important. We have a Häcker kitchen on one side and a Villeroy and Boch bathroom on the other side. We try to keep the showpieces at the front."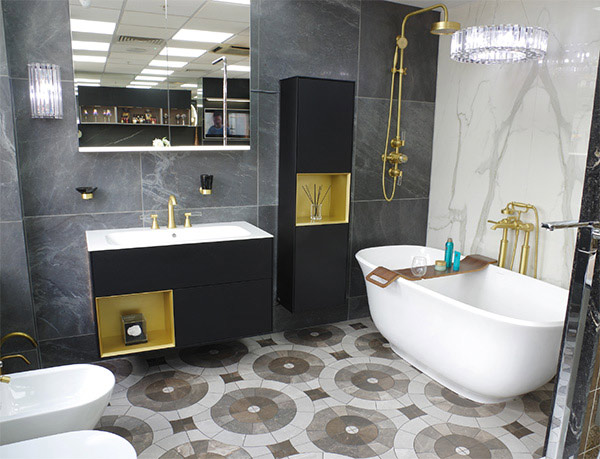 For Hyde Park Bathrooms and Kitchens' customers, it seems it's not about the size of the showroom. "What we find," says El-Ghazoini, "is that although it is a smaller space, for customers it is about the individual salesperson and the service – and we pride ourselves on first-class service and a full design, supply and install package."
Prior to the showroom move in 2005, Hyde Park Bathrooms and Kitchens had a turnover of around £2.5 million to £3m.
"Turnover has dropped a little with the pandemic," concedes El-Ghazoini, "and we are still playing catch-up. We are about a third down on where we should be, but we have seen a healthy recovery since and it is going in the right direction."
Many customers of Hyde Park Bathrooms are international with homes or properties in the UK. El-Ghazoini says: "During the summer months we have an influx of clients from the Middle East, who come here to escape the heat. Most have properties in the UK, so we do very good business with the Middle East, equally we have customers as far away as Vietnam, Thailand and Russia. Some of the displays we have are a little more extravagant and aimed at that kind of clientele."
Kitchens were added to the Hyde Park mix when they moved into the George Street premises, with kitchens in the basement.
In Baker Street, where space is more limited, there are two displays, with a large Häcker display taking pride of place in the front window, with a Villeroy and Boch bathroom on the opposite side.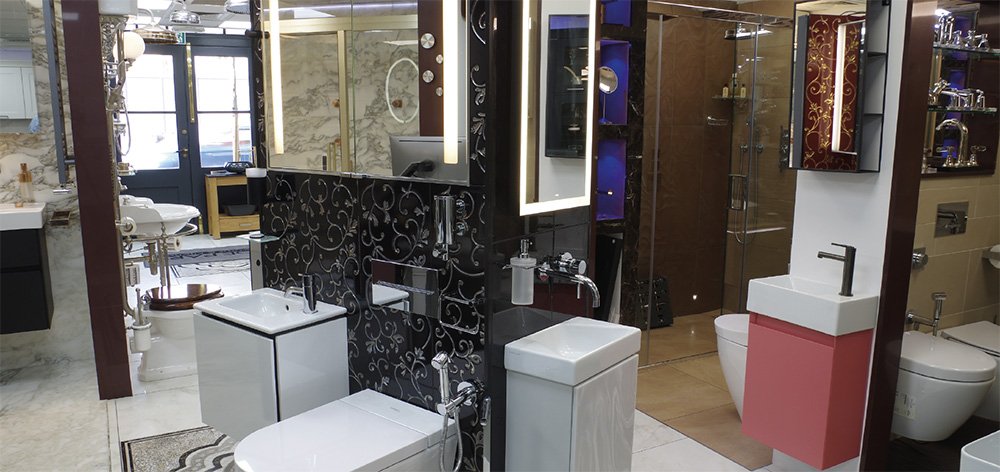 As well as Häcker, they also sell Beckermann, Störmer, as well as Trend Interiors from the UK. El-Ghazoini says that 70% of customers go for a modern handleless style, with just 30% opting for something traditional.
Luxury products and first-class service may at the heart of the Hyde Park ethos, but for all that El-Ghazoini emphasises that they will work to any budget."With the internet, we have to be realistic and we have to be competitive," says El-Ghazoini.
Business is thriving and their location has paid off with increased footfall, so what is next for next for El-Ghazoini and the Hyde Park Bathrooms and Kitchens business?
"We are moving our warehouse soon and the new premises will be a combined showroom and warehouse," Eh-Ghazoini tells me. And that warehouse/showroom will be in addition to the current showroom on Baker Street.
With 25 years under its belt, a loyal and affluent customer base and solid business structure, Hyde Park Bathrooms and Kitchens looks well set for future years to come.