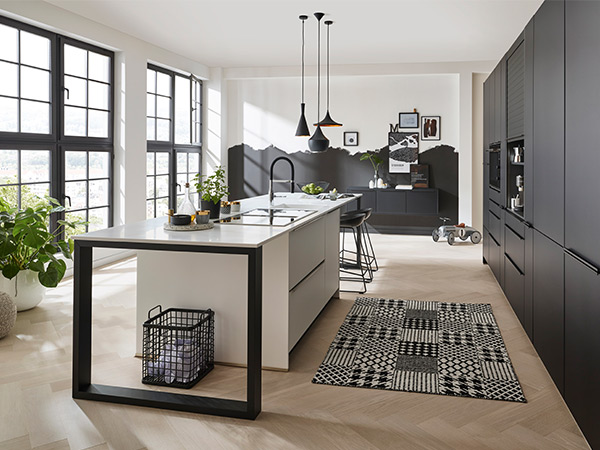 Störmer AG has restructured its business, and NIU TECH GmbH has taken over a majority stake. The change is part of its long-term development strategy, and Störmer says it is the foundation for future growth.
For the UK retailer, Bodie Kelay of Euromobel said that Störmer is still committed to growth for its retailer base. Kelay said: "We are delighted to hear the latest company announcement from Störmer AG, underlining its continued commitment to business growth and development of exciting new market opportunities. We look forward to sharing with our UK retailer network the latest innovations as they unfold in 2023."
As part of a group structure of the kitchen manufacturer, NIU Tech GmbH will expand Störmer's value chain 'from the real estate sector and enhance residential spaces with fully furnished concepts in the future.'
Managing director of Störmer AG Christoph Fughe and his team over the last 18 months have been developing the 'architect;' concept to offer clients a new innovative digital marketing design platform to transform the furniture specification process. This new brand, 'INTI', will integrate digitalisation into all value chain processes. In the coming weeks and months, 'INTI' will be further structured, and additional group acquisitions will be planned.
Christoph Fughe moved to the supervisory board of Störmer AG in March 2022, and he will remain a shareholder but will now focus on the holding company INTI SE, based in Berlin, with a sole focus on sales operations at Störmer AG.
Together with Thorben Wiedemann, CO-CEO at INTI SE, Fughe will focus on the realisation and development of the operations of the new digital concept, as well as the marketing and sales of the group companies within INTI. Stefan Hofemeier continues to be responsible for the operations at Störmer AG in Rödinghausen with his team.
Fughe said: "Change is a must – if you have a goal – with these guidelines Störmer has been set up in recent years to become a new company that has defined its position in the market in terms of customer structure, licensed brand production and a modern ERP system."