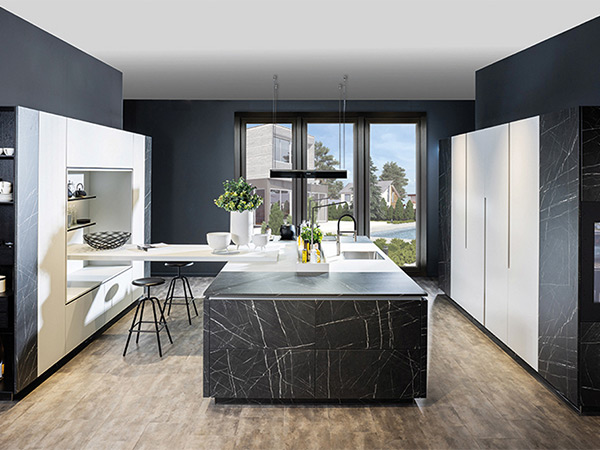 German kitchen furniture manufacturer Warendorf has filed for insolvency for the second time in three years.
The brand was saved in July 2019 by unnamed Chinese investors after it fell into administration in March of that year. Those investors now say they are 'no longer able to support Warendorf financially.'
In a statement issued by Warendorf and the administrators, China's zero-Covid policy and its subsequent adverse effects on the local construction industry are cited as having impacted Warendorf's project business. As a result, there have been liquidity bottlenecks and loss of sales recently, with a significant order planned for November and December being postponed indefinitely to 2023.
The Chinese investors that saved the company three and a half years ago were also the distributor of Warendorf in China and were 'facing major challenges in its home market'.
Warendorf achieved sales of around €8 million in 2021.
Approximately 100 employees at Warendorf have been informed, and their salaries have been secured by insolvency money for three months. Kbbreview understands that UK retailers are currently waiting for information.
Stefan Meyer from PLUTA Rechtsanwalts was appointed as the provisional insolvency administrator on November 30, 2022. Meyer, his team and the Warendorf management team will hold talks with customers and business partners.
Daniel Griehl, managing director of Warendorf Küchenfabrik, said: "The situation came as a surprise to me, especially after my short time at Warendorf, as well as to the entire team – all the more so since we are currently on such a promising, positive path.
"We were able to increase sales by around 20% in the current year compared to 2021, we have won ambitious new customers and developed a clear differentiation strategy. Warendorf can become one of the most successful premium brands, and I really hope that we will find a solution to this situation."
PLUTA renovation expert Meyer says: "Business operations will be continued. We will now analyse all existing orders as quickly as possible and, after taking stock of the situation, we will contact the customer to inform them about the further progress."