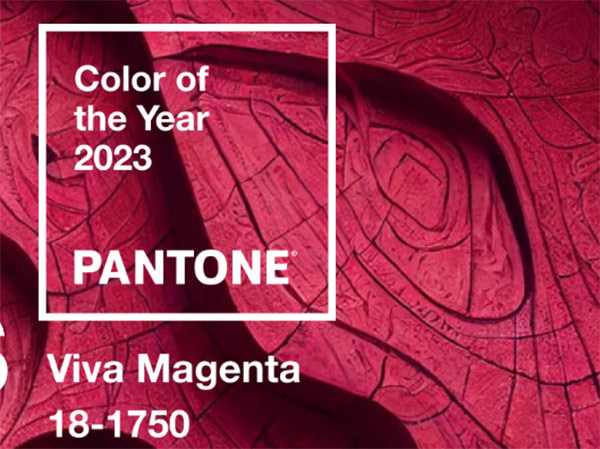 Pantone has revealed its colour of the year for 2023. Viva Magenta 17-1850 is described as an animated shade of red that makes a standout statement.
The colour was chosen in collaboration with the Pantone Color Institute, which is said to provide colour insights and solutions and works with its clients to address colour challenges and develop a colour and design approach in line with their brand vision. Pantone colours are used in many industries from fashion to mobile phones.
Pantone describe Viva Magenta as "a new animated red that revels in pure joy, encouraging experimentation and self-expression without restraint, an electrifying, and a boundaryless shade that is manifesting as a standout statement".
Last year's colour was Very Peri – a blue hue with a violet red undertone and in 2021 Pantone offered two colours for the first time – one grey and one yellow shade.
Commenting on this year's colour, Latrice Eiseman, executive director of the Pantone Color Institute, said: "In this age of technology, we look to draw inspiration from nature and what is real. Pantone 18-1750 Viva Magenta descends from the red family, and is inspired by the red of cochineal, one of the most precious dyes belonging to the natural dye family as well as one of the strongest and brightest the world has known."
She added: "Rooted in the primordial, Pantone 18-1750 Viva Magenta reconnects us to original matter. Invoking the forces of nature, Pantone 18-1750 Viva Magenta galvanises our spirit, helping us to build our inner strength.
• Listen to the latest episode of the kbbreview Podcast below on desktop, YouTube, or on your podcast player of choice like Apple Podcasts or Spotify.