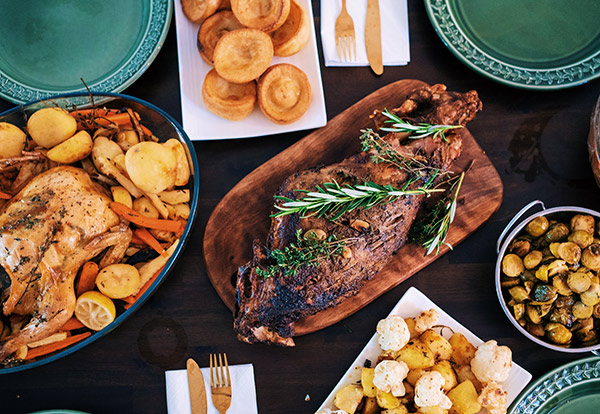 Prices are at a historic high but Brits are still throwing out £4.3 billion of food a year and a new survey from Liebherr reveals why.
The German refrigeration brand is on a mission to reduce food waste and its latest poll of 2,000 UK adults showed that one fifth of Brits admit to wasting on average 40 food items very month.
The top reasons for this wastage was buying too much food (33%) and food not being correctly stored (31%).
Liebherr has found that nearly half of Brits (46%) are unaware that maintaining the right humidity for storing fruit and veg can help them last weeks longer. As a result, 69% of those surveyed are calling on the Government and/or local councils to provide more information to combat the issue.
More than half of those Liebherr polled (57%) also believed that supermarkets should abolish 'use by' dates and encourage people to use their own judgement on when something needs to be thrown away.
The survey also revealed that nearly three-quarters of Brits said they'd find it useful to have technology that reduces waste, while also being energy efficient.
The food waste picture is also worse at Christmas, according to the Liebherr poll.
Almost a third Brits admitted to wasting more food over the Christmas period,
Liebherr surveyed 2,000 UK adults, which showed that 30% of Brits admitted to wating more food at Christmas compared with other times of the year.
Those polled said they spend £100 more on their festive food shop and that much of this would be uneaten and ends up being thrown away.
The festive season survey revealed that Brussels sprouts are the most commonly thrown away item from the Christmas dinner plate, followed by carrots and parsnips.
Liebherr pointed out that food kept in its BioFresh drawers lasted longer than when stored in 'standard fridge compartments', with the life of carrots being extended from 40 days to 80 days, lettuce from two to 13 days, grapes from 10 to 29 days and ham from one to nine days.
Liebherr senior marketing director at Liebherr shared the following tips for storing food:
• Tidy your fridge before putting in your trimmings.
• Store your fruit and veg in cooler compartments.
• Expired use-by dates do not always mean a products can't be eaten. Always double-check.
• Use bottom shelves for any meat or fish.