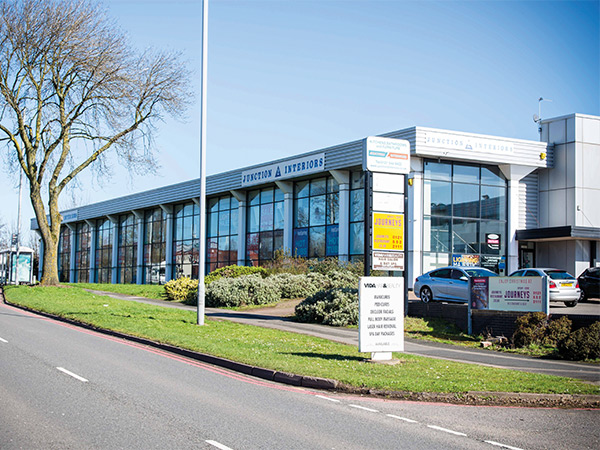 A tour around Junction 2 Interiors
Junction 2 Interiors is a vast destination showroom gives suppliers the space to breathe and showcase their individual brand identity.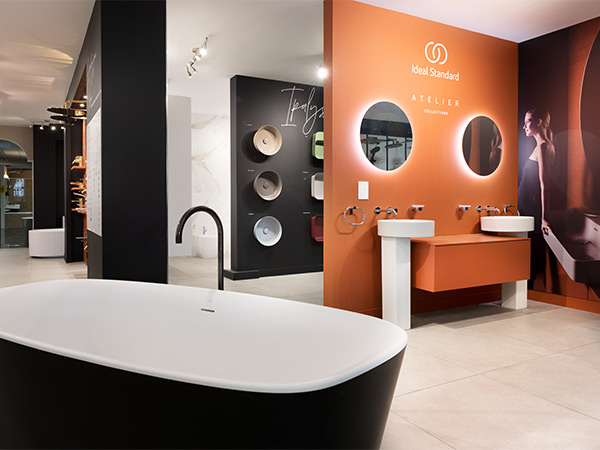 This purpose-built showroom is in a prime location just off junction two of the M5 – hence the name Junction 2. The glass fronage is not only eye-catching but also lets in lots of natural light.
The number of displays is hard to quantify as there are so many, but, roughly speaking, there are 400 bathroom displays and 30 to 40 kitchen displays. This means the number of products a customer can see in this one showroom is staggering.
However, there is a focus on lifestyle displays and not just showing products out of context. Sat Ubhi, showroom manager, explains: "More and more people are coming in and trying to find lifestyle settings and inspiration. Hence our major refit, where any updates we make are a lifestyle environment that works better for some people. Throughout the showroom, there is much variety from small bays to compete bathrooms with some individual product sections as well."
As the showroom is so large, it provides Junction 2 with the opportunity to showcase brands fully. Although each manufacturer has a particular area that reflects its core style and values, the showroom still feels cohesive while giving suppliers space
to shine.
For example, Ideal Standard's new Atelier range is showcased through large displays that show off the collections creatively. Where possible, the Junction 2 design team try to display the full range of product types, such as hanging basins on the wall to show the scope of a range without making it too overwhelming for the customer overwhelming.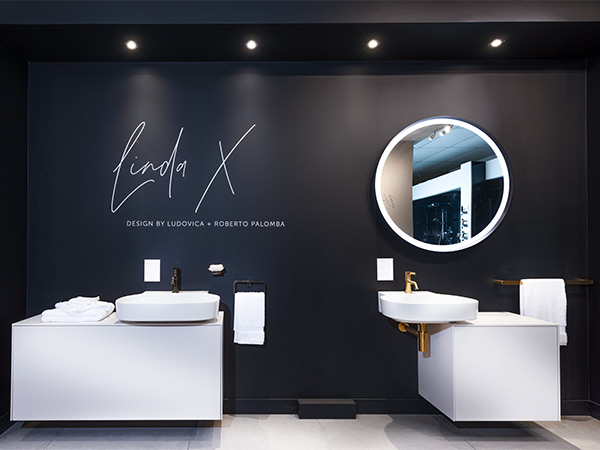 Speaking about the brands featured, Ubhi says: "We have become a destination store, and we aim to give every supplier we work fair representation in the showroom. Every supplier has its own dedicated space with around six to seven displays. This level of display not only helps us when we are selling to know what is what, but it helps the consumer when they are looking for a certain brand."
The target audience is difficult to pin down as, while like all independent retailers they deal with customers from the local area. But, because of it's location, they also get people coming from all over the country, as it is a convenient place for them to see an extensive range of options.
There are many brands featured in the showroom but Junction 2 is particular about who they work with. They explained that suppliers must be able to collaborate with them, be constantly updating and expanding their ranges and, most importantly, evolve with the times and stay ahead of the game.
Even with such a large showroom, space is still at a premium, so priority goes to brands that can support Junction 2. As Ubhi says: "We work with brands that help us and we help them. Our showroom is expensive to run, and the rates are getting higher. It is about working together with brands and protecting each other. Helping them grow their business as we grow ours."